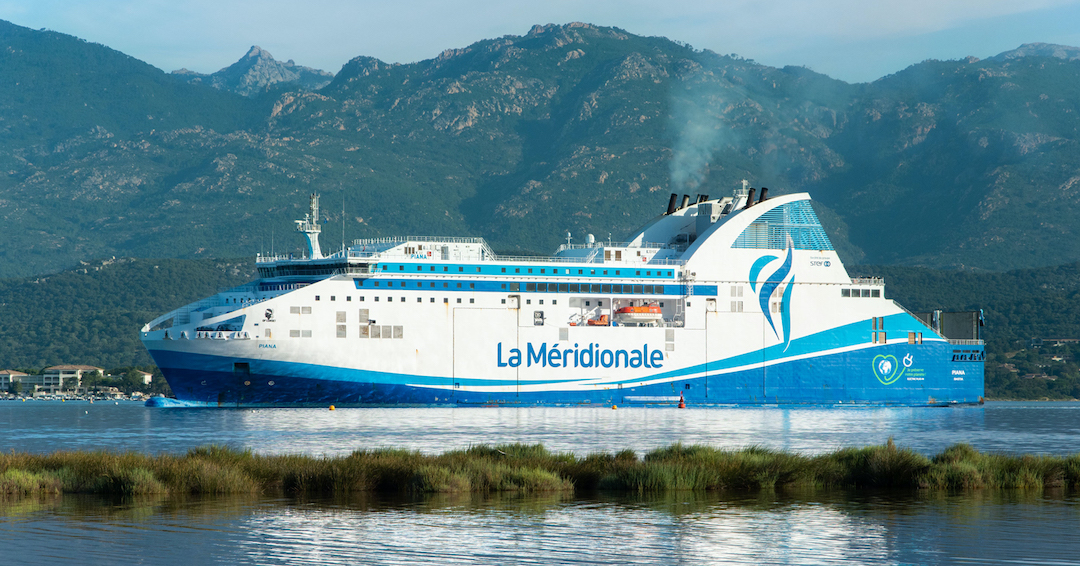 Looking for a guilt-free way to travel France's coastline? The La Méridionale's La Piana ferry has docked for pollution-free journeys.
Traditional ships emit dark plumes of sulfur from their chimneys that leak into the ocean. La Piana, on the other hand, is equipped with a special filter on its engine that captures 99% of sulfur oxides and 99.5% of fine and ultrafine particles, which make up the main pollutants emitted by ships.
Its filters are modeled after filtration systems in waste incinerators and biomass power plants. The gas produced by the ferry's engine is channeled into a chamber filled with sodium bicarbonate, which will destroy the sulfur and fine particles. Once refined, the chamber is emptied into a filter that will prevent these toxic fumes from entering the ocean.
A hazmat truck will then retrieve the waste from the ferry once it docks back on land.
According to Euronews, Damen Piga from France's air quality monitoring organization, AtmoSud, notes that seeing a smaller company achieve such a feat of sustainability should compel bigger ship companies to do the same.
Le Piana will shuttle between Marseille and Ajaccio. Incidentally, Marseille is one of the most visited ports by ships in Europe since Venice has closed its ports to cruise liners.
La Méridionale is now working to be entirely emission-free as it works to remove air pollution caused by the release of nitrogen oxide into the air.
[via Good News Network and Euronews, cover image via La Méridionale]