Apply the Color Expression control to easily change the fill color of multiple layers. For example, apply the Color Control effect to a shape layer. Set an expression for its fill property and then pickwhip to the Color Control. When you change the color in the effect control panel, the shape's fill will change accordingly.
Say that you have a second layer that you always wanted to be the same color as the first layer. First, lock the effects control panel for layer one so that it stays there when layer two is selected. Then, go to the second layer's fill property and create an expression. Next, pickwhip to the Color Control of the layer one effect. Now, when the Color Control color value is changed, both layers will have the change applied.
See a quick example here:
Tell your story with the second annual Visual Storytelling Conference!
Experience four days of interactive, online training sessions featuring a range of educational content with experienced photographers and content creators. This free event kicks off with a series of technical boot camps to build essential skills, followed by live, online sessions on photography, video, business and social media. Join live from March 10-13, 2022!
By shopping with our partners and affiliates, you help keep content on Photofocus free. Click here to learn more.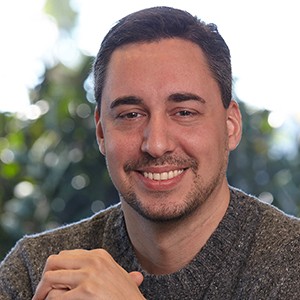 Andy Ford is a Florida-based digital strategist and video producer with over 20 years of experience. His career has spanned the sports, news, corporate, and healthcare environments. He is an Adobe Certified Professional in Premiere Pro, After Effects, and Video Design. Andy enjoys creating tutorials on industry software, is an author for CreativeCOW, and also instructs on digital marketing strategy. In his spare time, Andy enjoys traveling, cooking, and nature photography.
Thanks to our partners who make Photofocus possible
Tamron – Need lightweight, compact mirrorless lenses? Tamron has you covered, with superior optics perfect for any situation. With weather sealing and advanced image stabilization, you'll open up your creative possibilities.
AfterShoot – AfterShoot helps photographers cull their photos faster, leaving them more time to spend on creative tasks. Save $10 with the code PHOTOFOCUS10.
Capture One – Capture One creates powerful photo editing software for all kinds of photographers. Its authentic true-to-life color processing, seamless editing experience, and fastest tethering in the industry gives you total creative control.
Mylio – Access your photos from anywhere, without the cloud! Easily showcase your photos on-the-go, resolve duplicates, find faces and look for those stunning locations.
Skylum – Your photos, more beautiful in minutes. Makers of Luminar and Aurora HDR, Skylum adapts to your style and skill level. Check out Luminar Neo's unique sky replacement and portrait editing tools, now available.
B&H – B&H is a world renowned supplier of all the gear photographers, videographers, and cinematographers need and want to create their very best work.
Sign up for our newsletter to get the latest from Photofocus delivered each week.