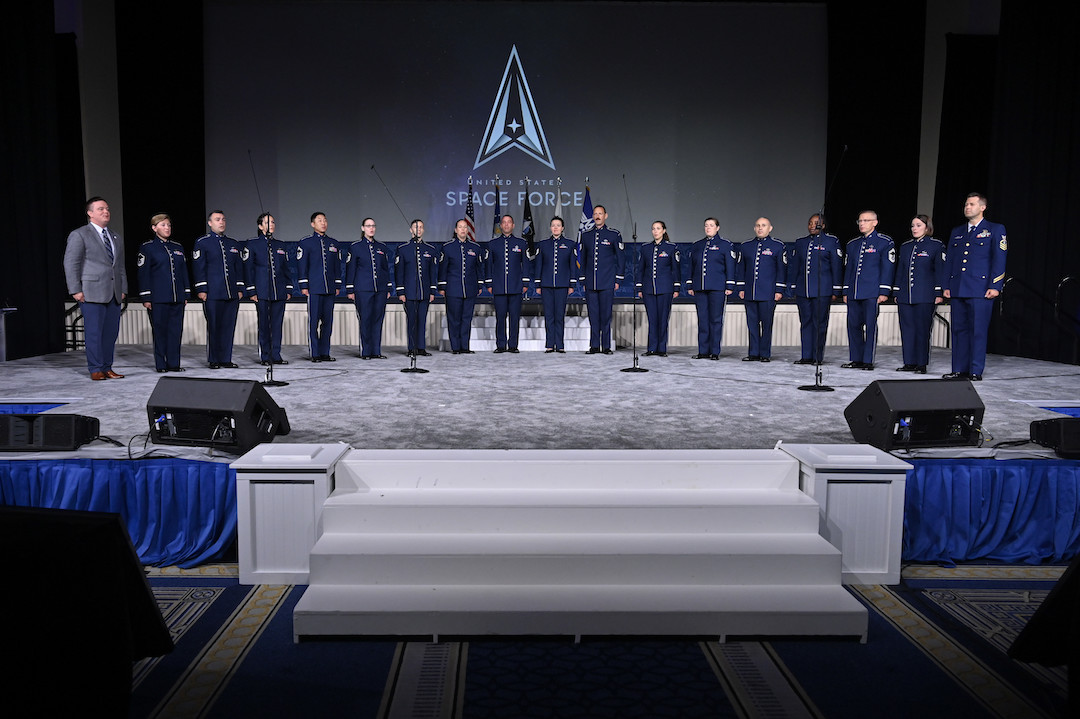 The Space Force, otherwise known as the sixth branch of the United States military, has unveiled its official tune, dubbed Semper Supra, Latin for "always above."
If you're unfamiliar with the entity, Space Force was created back in 2019 under then-President Donald Trump.

According to The Guardian, it has been marred in controversy from the start, involving its name for service members—Guardians—and how its badges and uniforms resemble those seen in Star Trek.

The publication noted the US military has a long-standing tradition of coming up with official songs, with the Marines first adopting its Hymn in 1929 and the Army selecting The Army Goes Rolling Along in 1965.

Per a press release, the Space Force's song was created by former Air Force band member James Teachenor, and Sean Nelson, a US Coast Guard band member. The process took years of research and revision before the tune could be finalized.
The track debuted through a lyric video, starting with: "We're the mighty watchful eye, Guardians beyond the blue. The invisible front line, warfighters brave and true."

"The song was a long work in progress because I wanted it to encompass all the capabilities that the Space Fore offers and its vision," explained Teachenor.

"This is a once-in-a-lifetime opportunity to establish a Space Force song that will be part of our culture and heritage for years to come. Our traditions are part of the fabric that weave us all together as we execute our missions side-by-side; I will be proud to sing Semper Supra alongside my fellow Guardians," added Raymond.

Listen to the anthem in its entirety below.
[via The Guardian and United States Space Force, cover image via US Air Force Photo by Eric Dietrich]