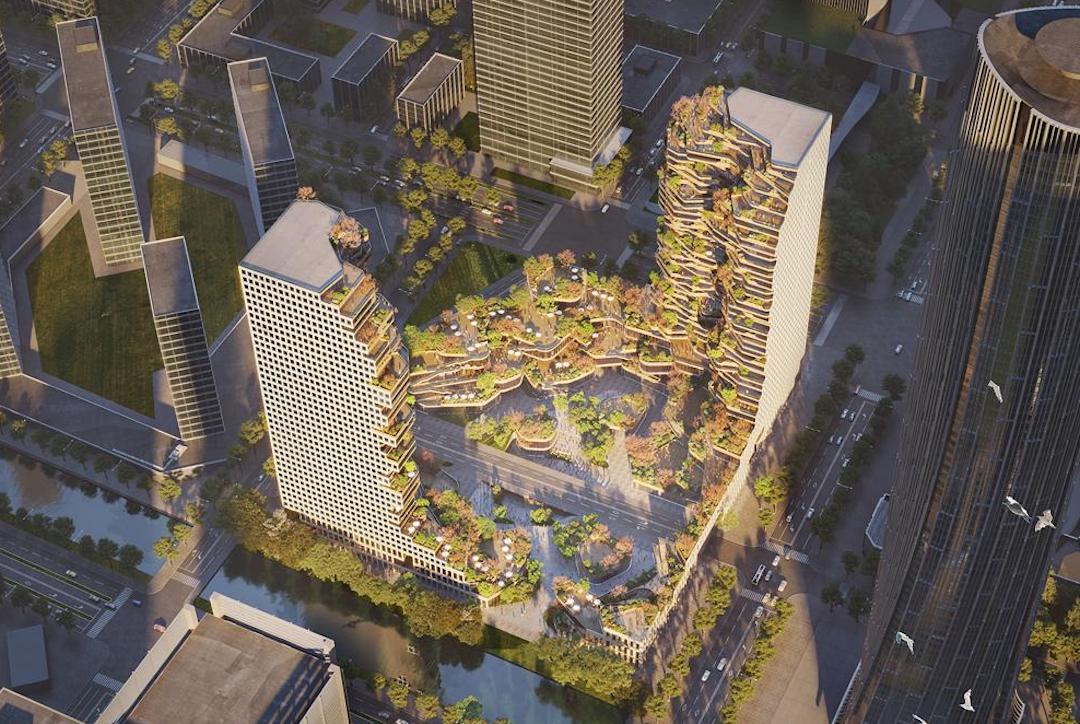 Located west across China's Yangtze River in Nanjing, a set of twin towers are to be erected that have cliffs, emulating China's natural landscape, carved into their sides.
Designed and led by Winy Maas and Wenchian Shi, MVRDV, the Oasis Towers stand guard over a nature haven that is being cradled between them. The structure itself has jagged levels with lush greenery trickling down their terraces into a valley. Each of the L-shaped towers, facing north and south, will rise 40 stories high. Between them, a four-story building will serve to connect them.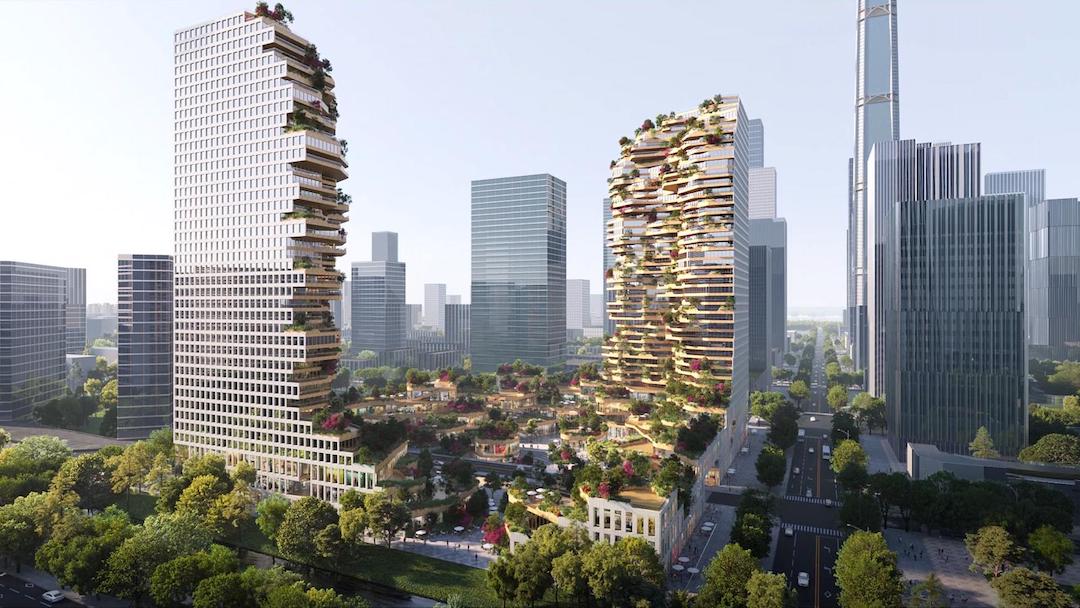 The connector perimeters around the Oasis Towers, create a divide between the estate and the surrounding Jingbei Financial District. It will also house entertainment facilities such as restaurants and shops, while the main structure will be a residential complex.
The lush green park at the heart not only provides biodiversity but also acts as a canopy to shield the residents above from the shoppers below.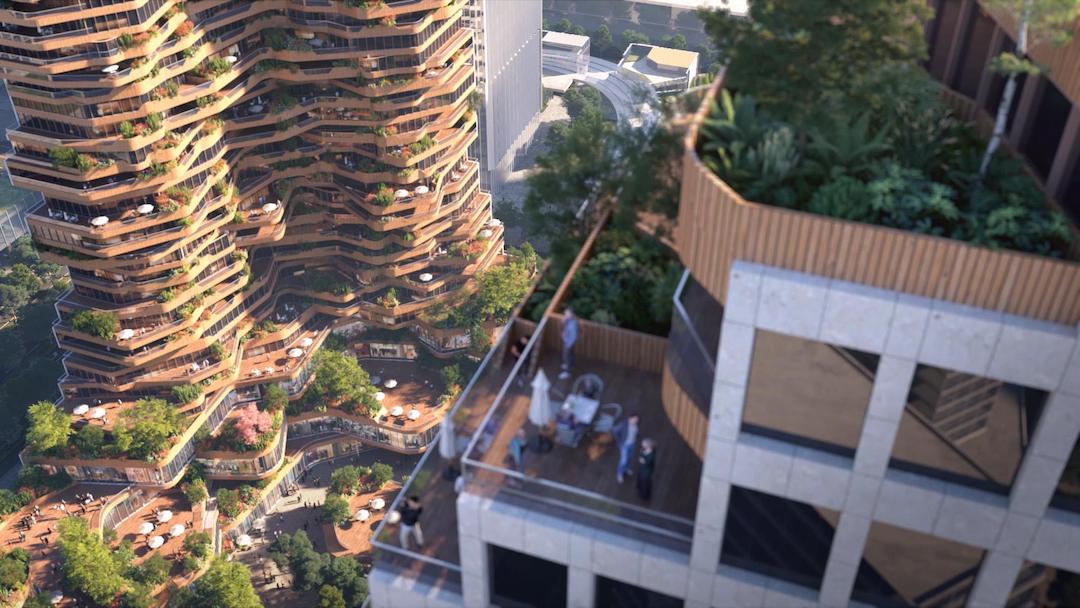 Terrace balconies cascade down the apartment blocks, turning the buildings almost into vertical gardens. The decks are strategically staggered to allow enough sunlight to reach the lower levels.
Each floor may look completely different from the next from the way the terraces are staggered. However, the floor plans for each level are almost exactly identical, only deviating from the shapes of the verandas.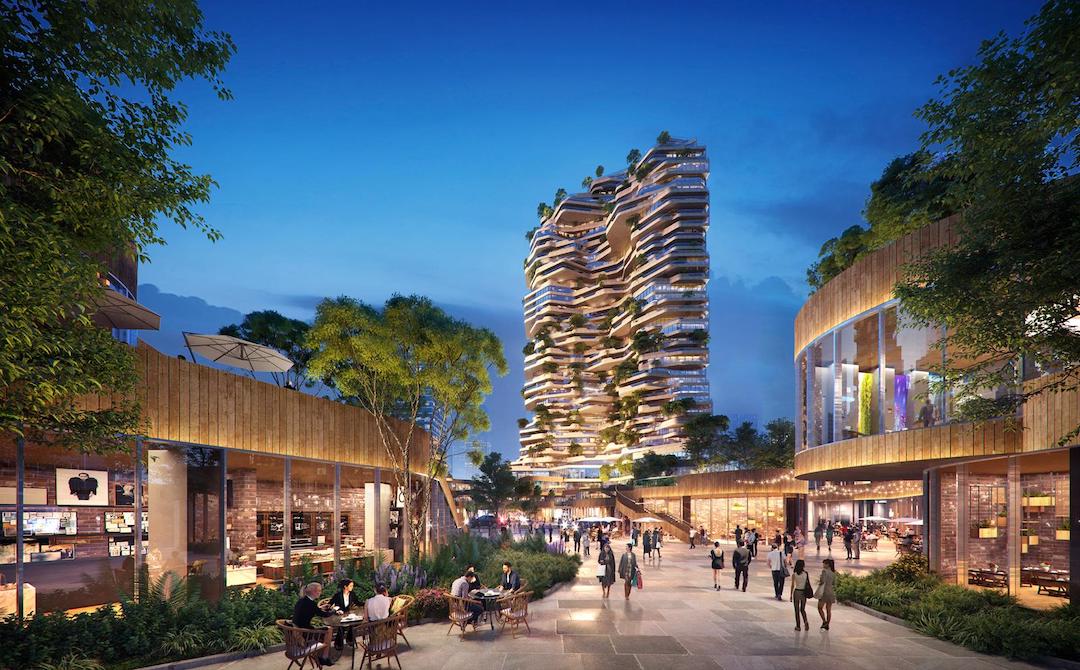 The roofs of the Oasis Towers are not accessible to the residents as they will be heavily planted with trees and vegetation. Along with that are reed beds measuring approximately 5,000 square feet. These beds are there to collect rainwater and filter it via a greywater recycling system.
The architects have cleverly blended the towers into the scenery. The outward-angular-facing exterior of the structure has a façade made of glass and steel, keeping in style with the surrounding office buildings. However, the inward-facing façade is shaped into organic curves and dips and uses bamboo for its surfacing.
[via Global Design News and MVRDV, images via MVRDV]