A MASSIVE THUMBTACK'S PIN
Studio Seel creates a series of thumbtack stools made of stainless steel on the occasion of 2022 DDP Design Fair. Following this year's theme, 'Beautiful Life', Studio Seel's Jungmin-Ha and Jiwoo-Lee designed a stool that imitates the look of a thumbtack as a clever, yet funny comeback towards ill-mannered people. The design is a bold and symbolic response to those who behave badly in the city, as it creates the illusion of being stuck on a massive thumbtack's pin.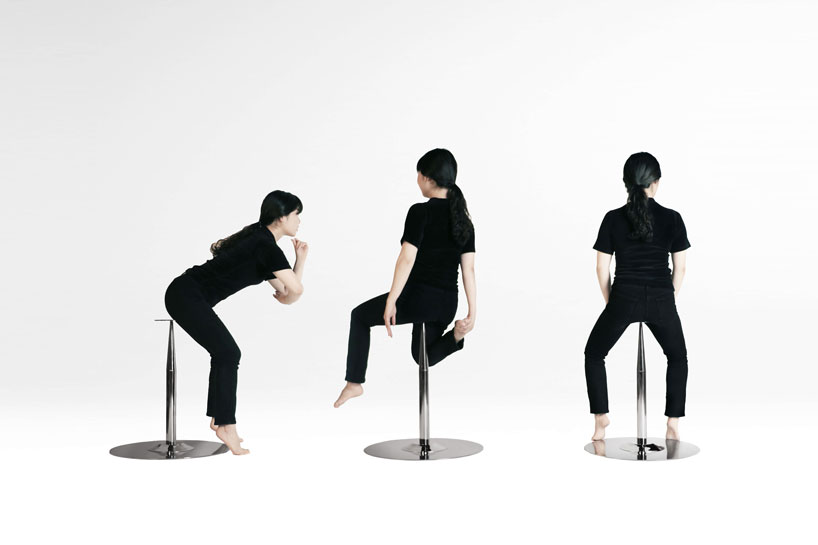 a series of thumbtack stools made of stainless steel | all images courtesy of Studio Seel
'PLEASE, HAVE A SEAT'
The size of the chair's solid seat is big enough to allow comfort and practicality, but small enough to disappear when someone is sitting, forming this humorous and powerful visualization of being pinned down on a tack. Made of stainless steel at Euljiro's 'Hwangdong Metal' the stool stands simple, elegant and sturdy. Designed as a 'witty piece of furniture for a boring routine' the stool gives a 'sense of satisfaction' to the design team when the purpose of the concept is fulfilled, as commented by the creators. Studio Seel's designers playfully suggest to 'have a seat'. The thumbtack stools will be exhibited at the upcoming 2022 DDP Design Fair, in Seoul (see more here).


the seat is big enough to allow comfort and small enough to disappear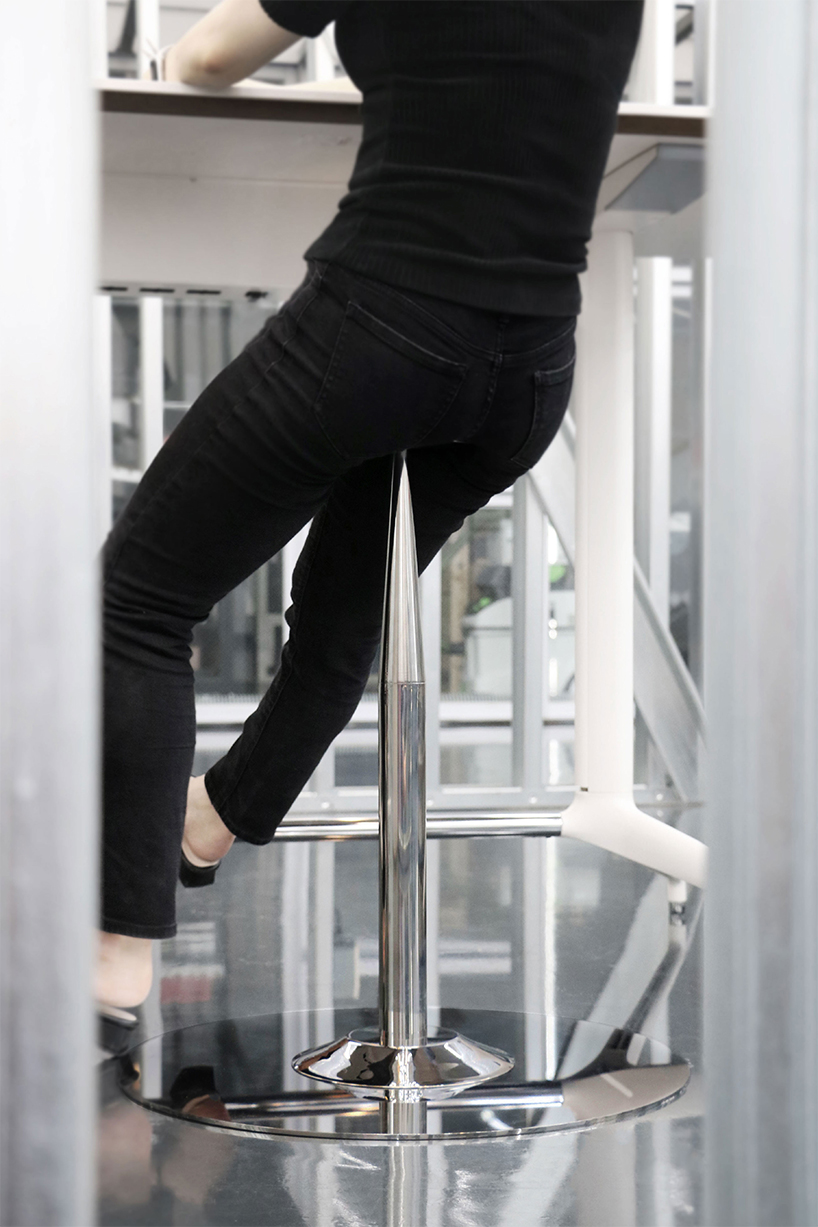 'a witty piece of furniture for a boring routine'