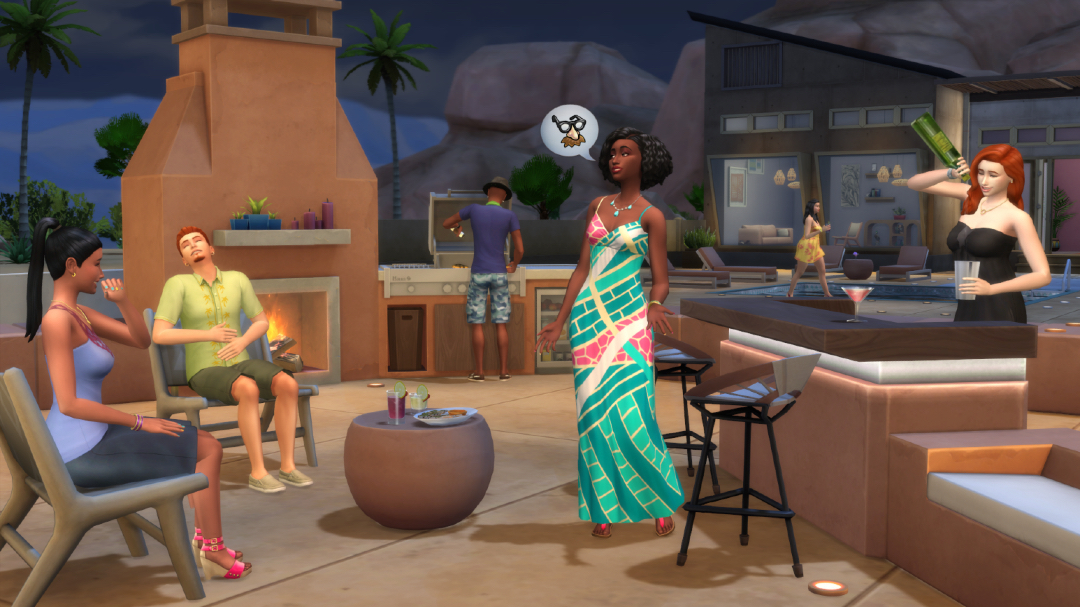 Electronic Arts is saying sul sul (that's hello in Simlish) to a whole crowd of folks who have never played The Sims 4 before. Come October 18, the beloved life simulation that has been offering millions of players a respite from the real world since 2014 will be free to play.

The base game will be free to download on the PC, Mac, PlayStations 4 and 5, Xbox Series X and S, Xbox One systems, as well as via Steam.
Before you kick yourself for already owning the game, Electronic Arts assures you that there's something for existing players. Those with the base game will be gifted the 'Desert Luxe Kit', which features indoor and outdoor furniture "inspired by the natural landscape of the Southwestern desert" and materials such as stone and wood to transform your virtual home into a modern oasis.

"Our community has continued to inspire us with the billions of unique Sims they've created, the countless stories they've told, and the remarkable builds they've designed," shares EA in its announcement. "We're excited to continue to welcome in more players than ever to create new stories, and explore without boundaries."

With the eight-year-old game reaching maturity and becoming free, fans might be wondering if The Sims 5 will finally arrive. No news on that yet, but the company promises it will continue to beef up The Sims 4 experience down the road.

"Our team is more dedicated than ever to developing new and meaningful The Sims 4 experiences for our players and we will continue to develop and release packs, kits and Sims Delivery Express drops into the foreseeable future," says EA.

As it stands, the game is priced at US$19.99 and comes with the EA Play subscription service on the PC, PlayStation, and Xbox.

[via Polygon and Kotaku, cover image via Electronic Arts]