Retaining the identity of redwood house
When owners Gagan and Jasmin Arneja met Brett Terpeluk, the principal of Studio Terpeluk, they told the principal they wanted to increase the volume of their home in California without stripping its original DNA defined by the angular geometries, redwood interiors, and exterior courtyards. Terpeluk shared the same belief, making it easier for him and his team to retain the identity of the residential Redwood House.
They maintained redwood as the primary material and complemented it with mellow and light textures and colors such as terrazzo and mottled gray marble to induce warmth and soften the hardness redwood exudes in this US-located home. The Arnejas walked inside the 1974 two-story house designed by San Francisco architect Albert Lanier and knew they would acquire the property just from the panoramic windows that overview San Francisco's landscape and the distinctive redwood interior alone.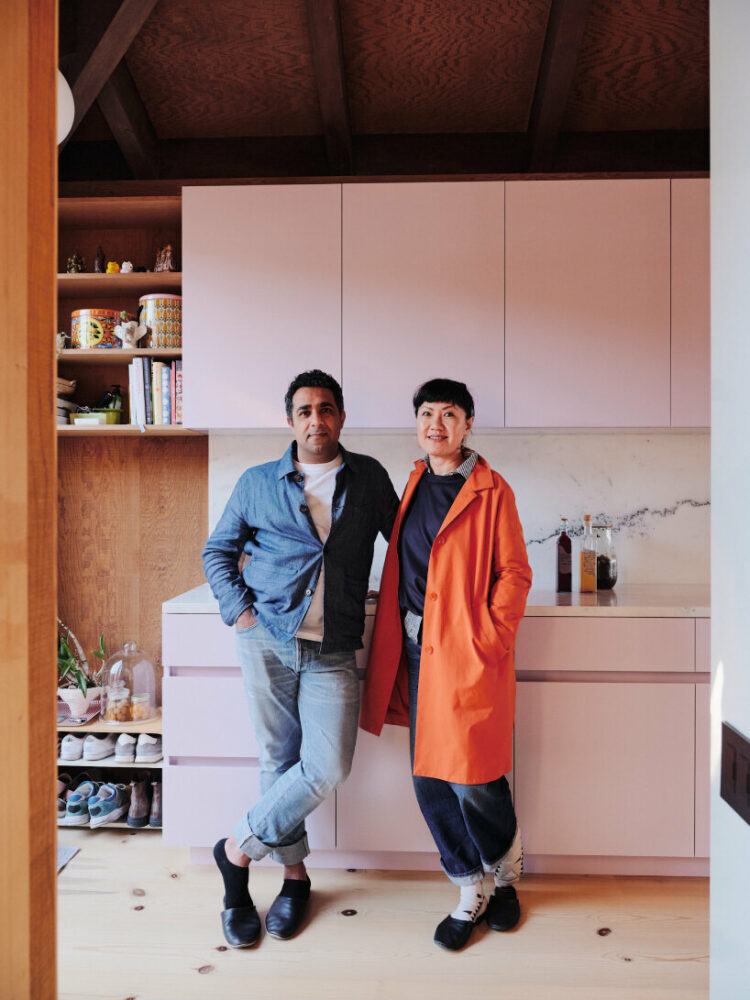 images courtesy of Studio Terpeluk & Mint List | all photos © Joe Fletcher | image: house owners Gagan and Jasmin Arneja | header image: living room, upper level
Douglas fir to balance the dark redwood
Studio Terpeluk's approach then was to expand the home's space by opening up the flow and views in each level of the house to give way to a 3,218 square-feet area from the previous 2,260 square feet. Since the space is not the only focus, the studio worked with designer Beatrice Santiccioli and Italian landscape designer Monica Viarengo in curating the color, texture, light, and vegetation.
The outcome harmonizes vintage redwood tonalities even with the owners' art collection such as the pink sculpture by Chinese artist Wanxin Zhang that stands adjacent to the entrance and in the living room. Terpeluk shares that they used dark-knotted douglas fir flooring, fabricated from locally reclaimed pier pilings, throughout the house to balance the dark redwood living level with the lighter-hued floors below. 'The sculptural blackened steel stair anchors the house, weaving together the floors and their diverse spatial character,' he adds.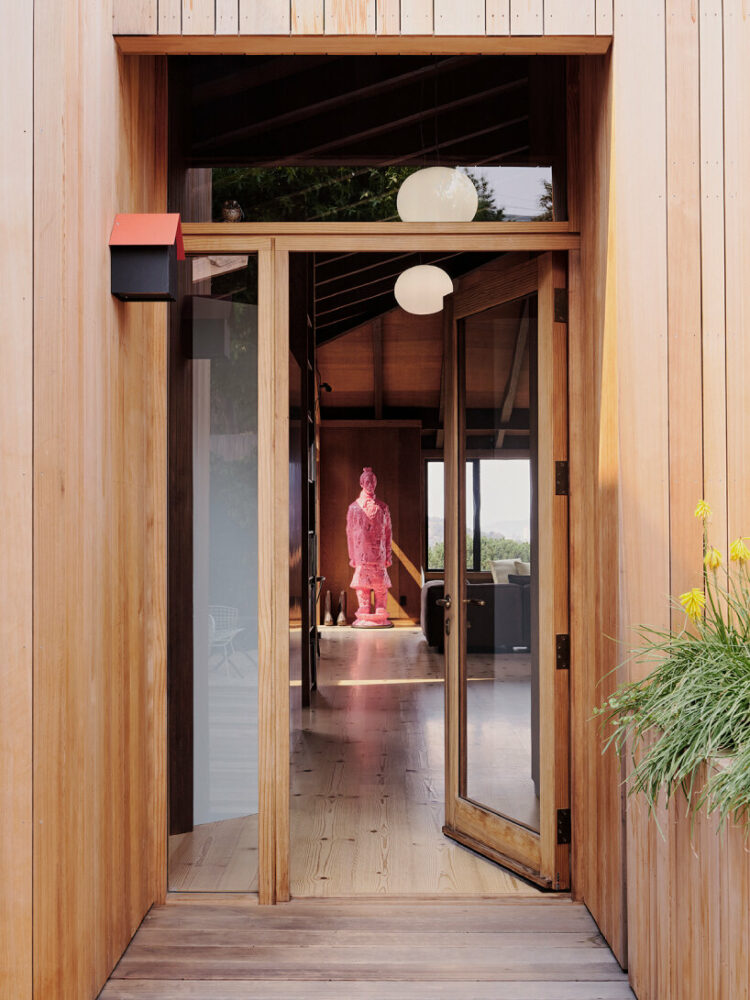 entrance, upper level
Terrazzo, concrete, & marble with softwood
Terrazzo, concrete, and mottled gray marble contrast the warm softwoods, while the façades and cascading courtyards were recladded in rough western red cedar planks. As guests pass downward through the house, the color language carried out by Santiccioli allows the natural light to play with the materials around the environment. Outside, Viarengo designed the outdoor areas including the entry courtyard and the terraced back garden with expansive views of the city, a shift from curated to wilderness stay as one moves through the property.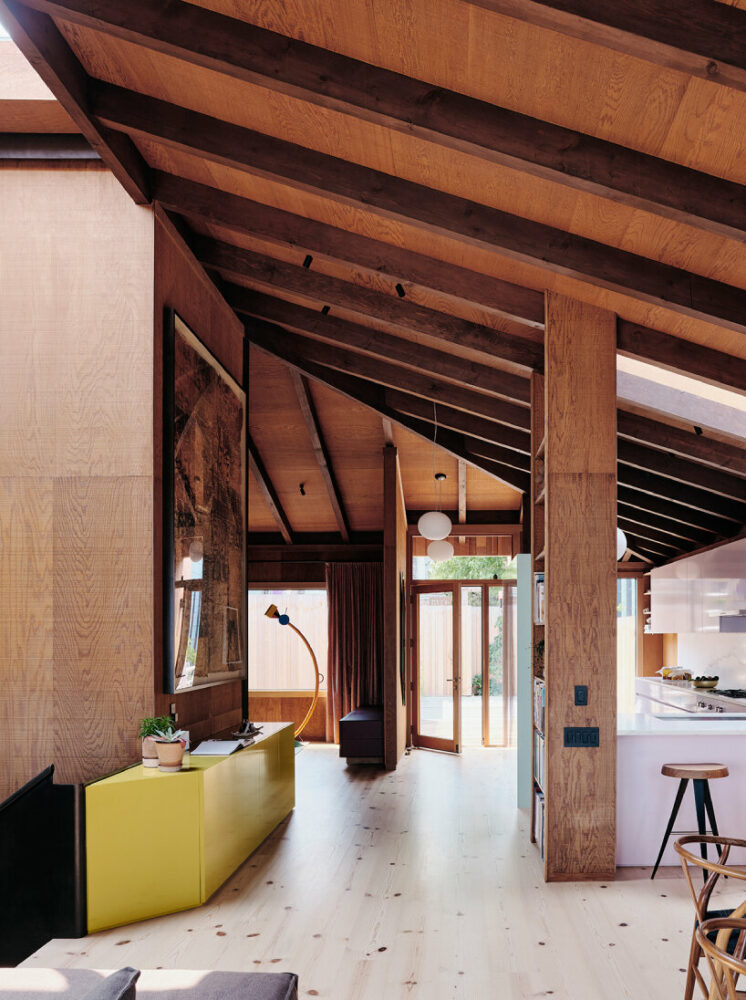 living area, upper level, view towards entrance, library and kitchen from the living and dining room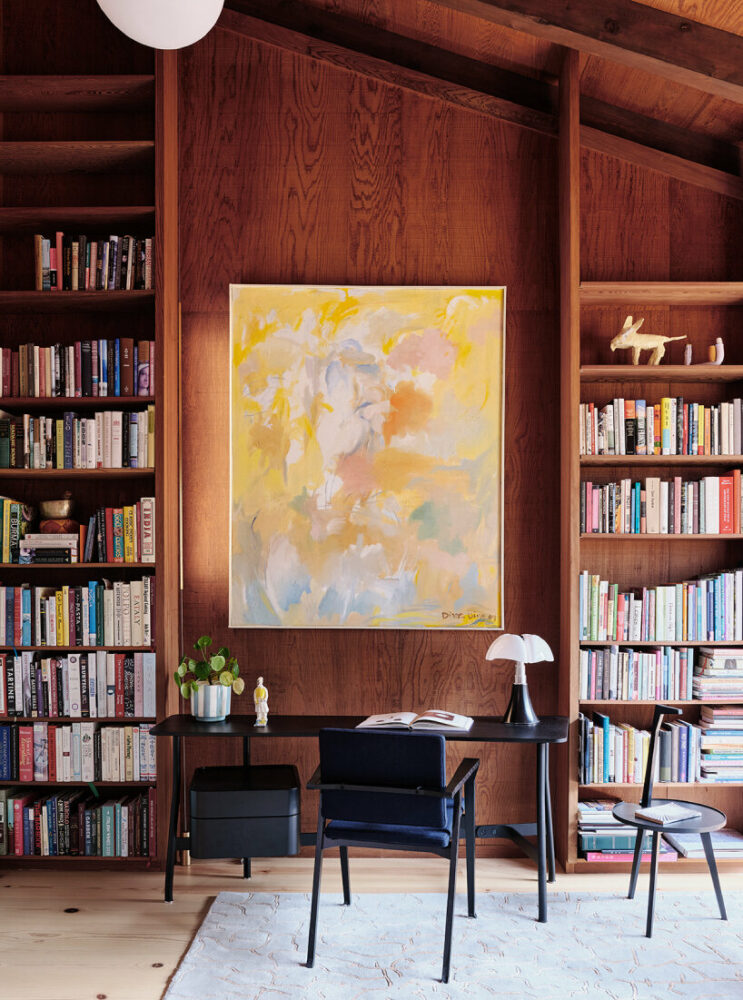 library, upper level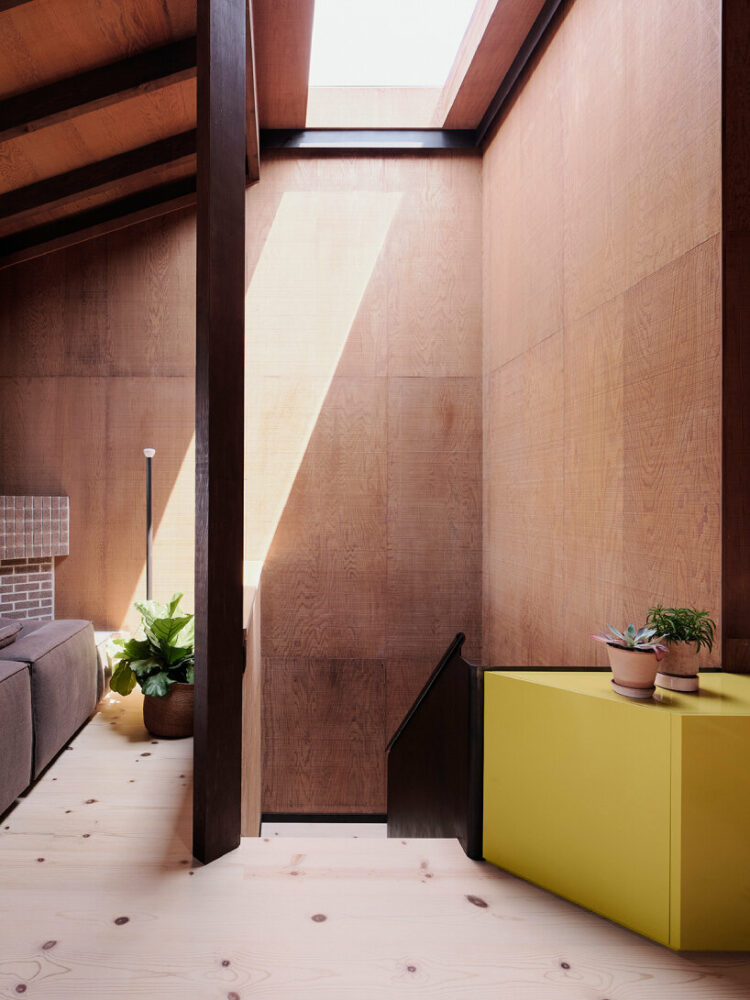 staircase to lower levels