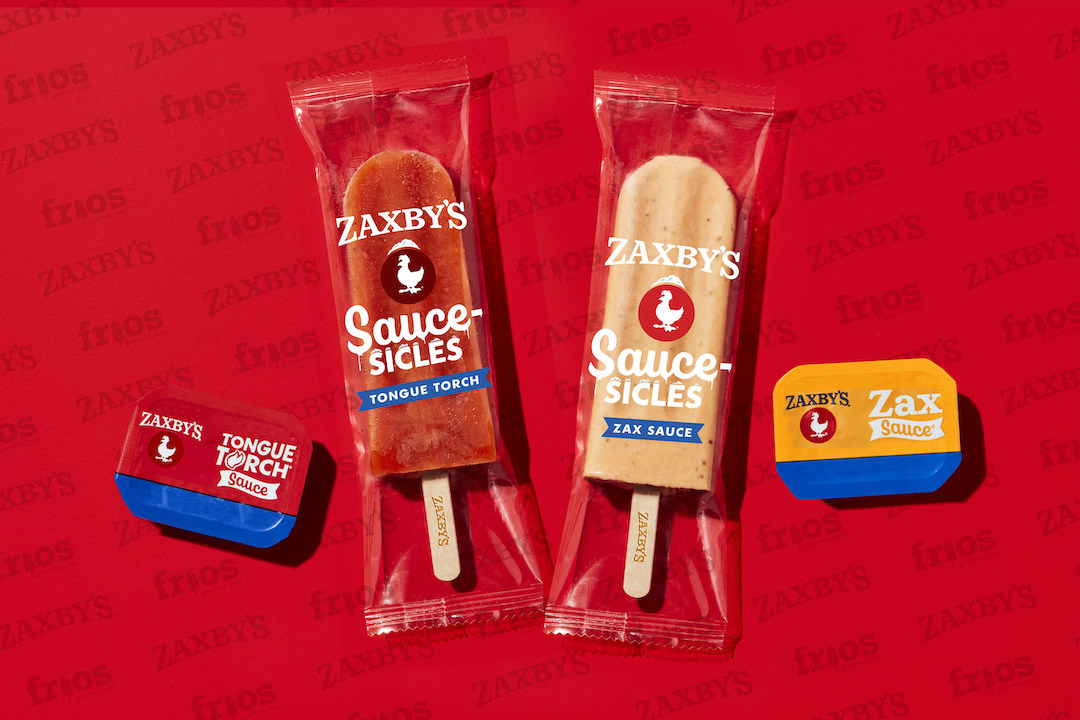 Frequent diners at Zaxby's will no doubt have enjoyed its signature wings and sauces. And now, both new and familiar faces can try the restaurant chain's full-flavored condiments with its 'Saucesicles'—two of the brand's boldest sauces made into ice-cold treats.
The sauce-flavored popsicles will feature Zax Sauce, a sweet, tangy, and creamy mix made with a secret blend of Worcestershire sauce, black pepper and spices; and Tongue Torch, a mild heat tomato concoction with notes of garlic, paprika, turmeric, and lime.
If you're bold enough to put your tastebuds to the test, the Saucesicles, created in partnership with gourmet popsicle brand Frios, will be available free of charge at the official website, while stocks last.
These popsicles come in packs of eight, and are limited to just one order per customer, excluding those in Alaska, California, Hawaii, Montana, Nevada, Oregon, Puerto Rico, and Washington.
"Saucesicles were created for our most loyal fans that can't get enough of our signature sauces. The collaboration with Frios is built on flavor, bringing together two iconic Southern brands," quipped Patrick Schwing, Chief Marketing and Strategy Officer at Zaxby's.
[via LBB Online and Zaxby's / PR Newswire, cover image via Zaxby's / PR Newswire]