Endless Frames by Pamela Tan
Artist Pamela Tan showcases her floating art installation 'Endless Frames', for Kwai Chai Hong, the so-called Ghost Lane in Kuala Lumpur, Malaysia. In celebration of the 'Moon Festival/Mid Autumn Festival', the Chinese heritage lane takes visitors on a journey back in the 1960s golden era of Kuala Lumpur's Chinatown, through interactive murals and installations. 'Endless Frames' creates a cavern-like tunnel that references traditional Chinese wooden door and window frames.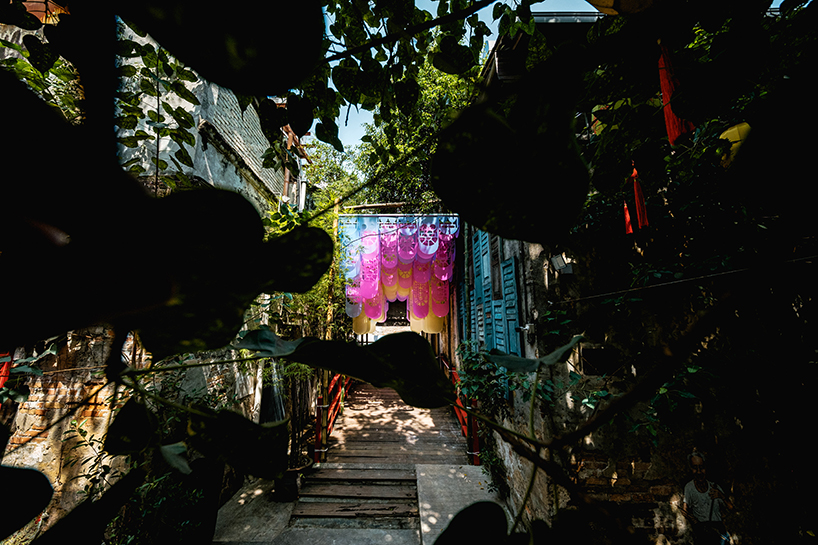 hundreds of intricate thin frames | all images by Aaron Wong unless stated otherwise
a Ghost-like TUNNEL THROUGH TIME
Designed by Pamela Tan (see more here), 'Endless Frames' acts as a tunnel through time. The floating lantern sheets resemble the traditional Chinese wooden door frames design taking a modern twist with a softer form and a colorful palette. The hanging frames construct an intricate structure made out of thin sheet material, allowing the light to come through all the colors and shapes. The historical background of the piece's design reflects on the heritage of the past. Similarly, its ghost-like appearance projects an ambiguity in the future that is about to unfold. A walk under the cavern-like tunnel works as a stroll through time connecting the past and future in an effort to preserve cultural heritage in a rapidly changing world.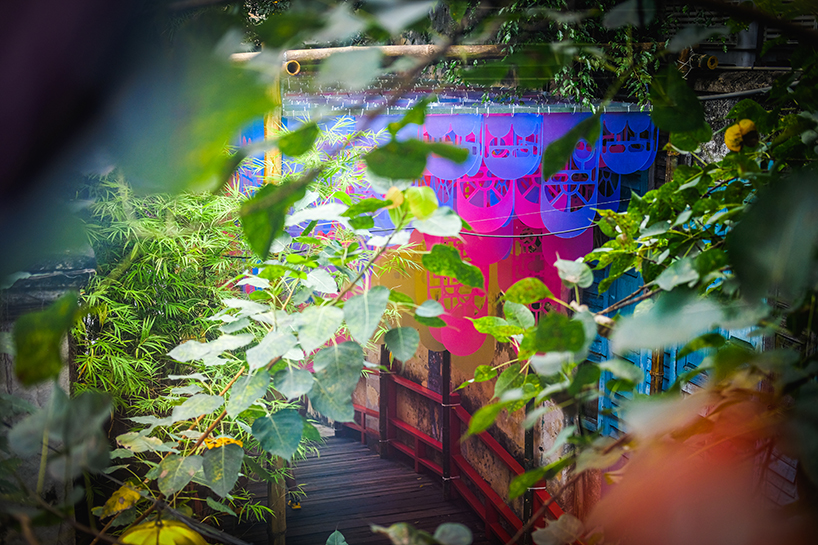 a colorful cavern-like tunnel | image by Ewyn Shum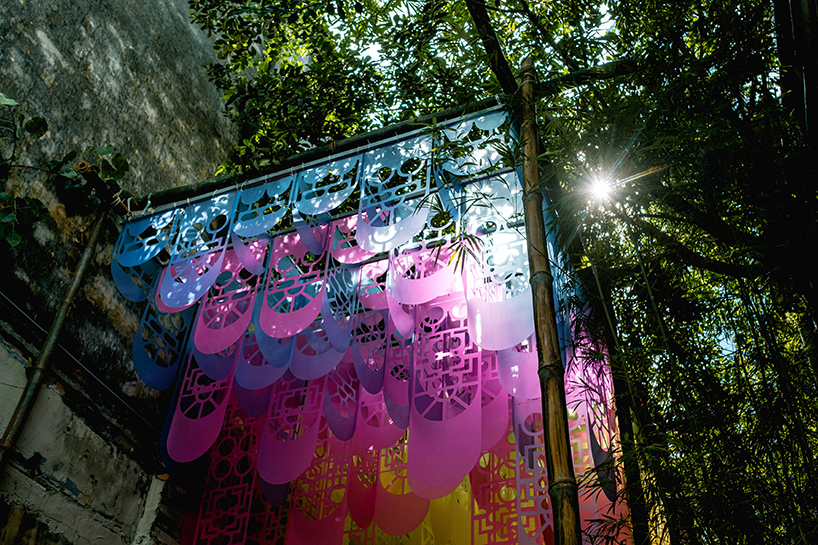 intricate lantern sheets referencing chinese tradition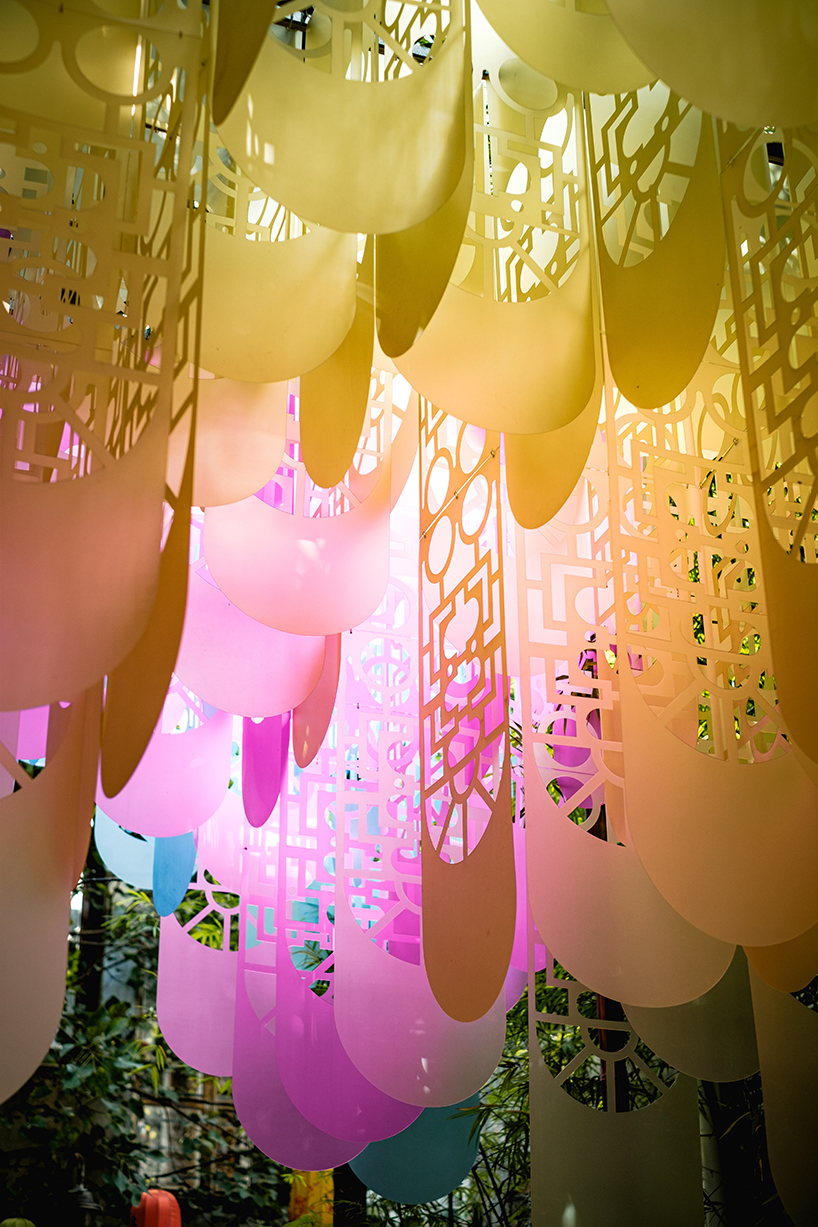 light coming through all the colors and shapes of the structure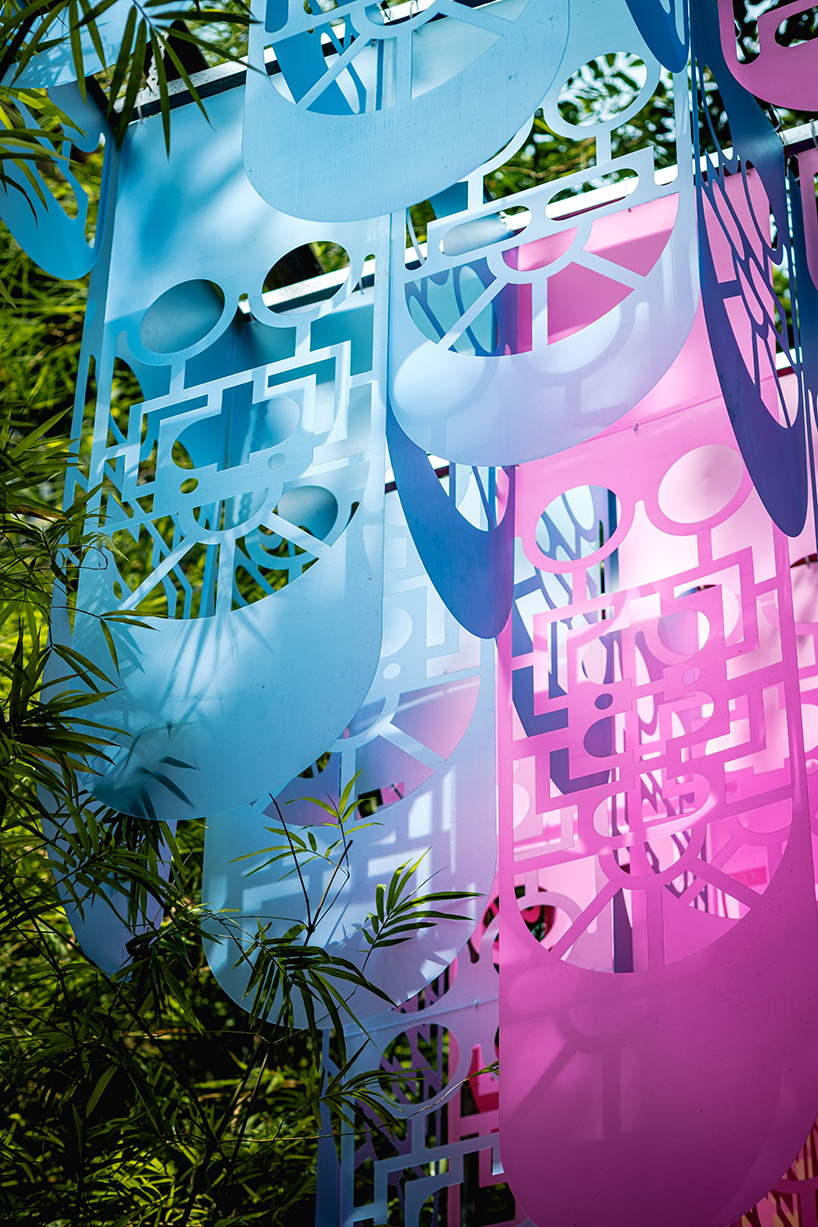 floating lantern sheets in soft form and a colorful palette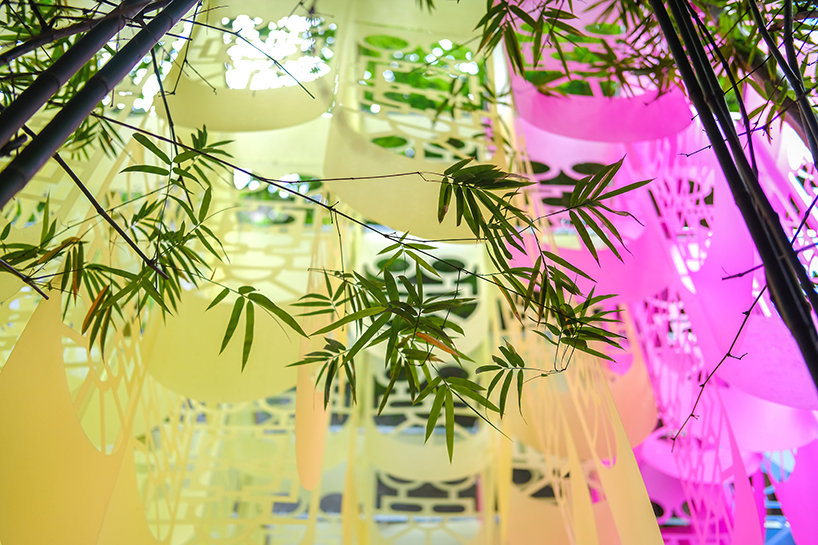 the design reflects on the heritage of the past | image by Ewyn Shum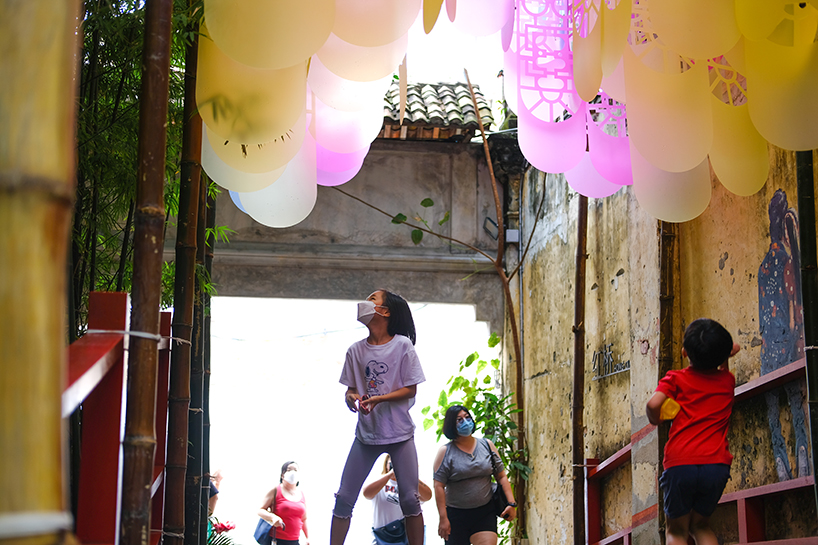 the installation connects the past and future | image by Ewyn Shum