heaven and hell: an inverted architecture by noa*
In a daring extension of its Hotel Hubertus in South Tyrol, Noa* (Network of Architecture) presents this cantilevering Hub of Huts wellness center. Known also as a work of 'Heaven and Hell' for its mirrored design, the extension shows a platform projecting outward over a cliffside to host a cluster of small 'huts' and their upside-down counterparts.
The gravity-defying intervention adds to the Italian hotel, built by Noa* in 2016 (see designboom's coverage here), and reflects the boldly cantilevering pool which seems to disappear into the vast landscape.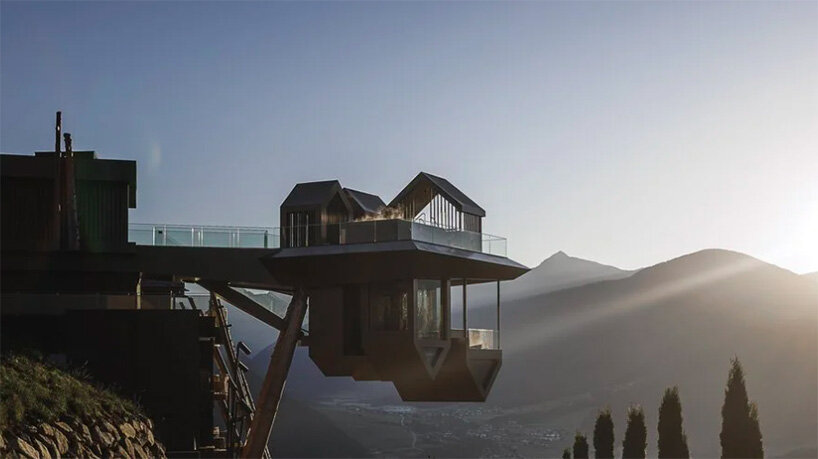 images courtesy Hotel Hubertus
hotel hubertus is 'turning wellness upside-down'
A cluster of tiny retreats, the Hub of Huts by Noa* recalls the atmosphere of a tiny Italian village, suspended in the skies over the Dolomite landscapes. The refuge offers guests of the Hotel Hubertus a dual spa experience, playing on its Heaven and Hell nickname — the architects design the upper level to host lie-down or seated whirlpools and restful, sublit areas facing sweeping views. Alternatively, a stairway leads to 'Hell' on the lower level. This nude area houses two saunas, a nude whirlpool, and an ice room.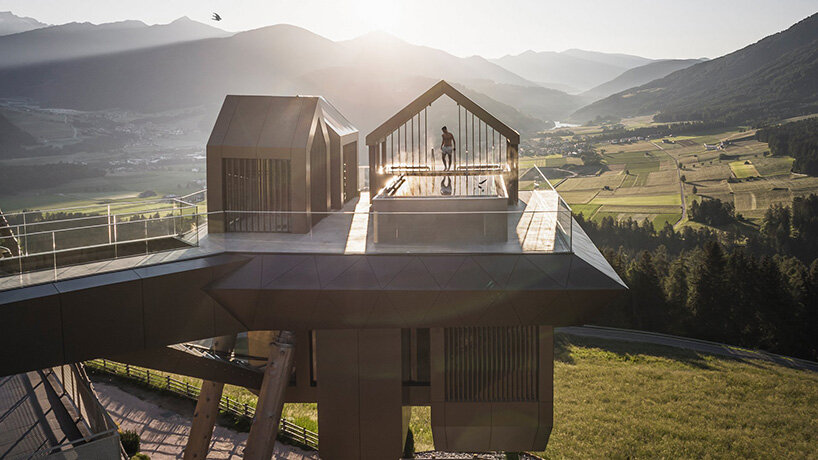 the hub of huts' challenging structure
The Hub of Huts' relationship with water further drove its design, as the architecture by Noa* suggests a village reflected on a mirror lake, the central platform acting as a horizon. In this way, the work marks a continuation of the symbol of Hotel Hubertus, which is its floating swimming pool, already an impressive engineering feat. Taking this concept to the extreme, the structure is built with a steel platform cantilevering outward from a set of massive columns.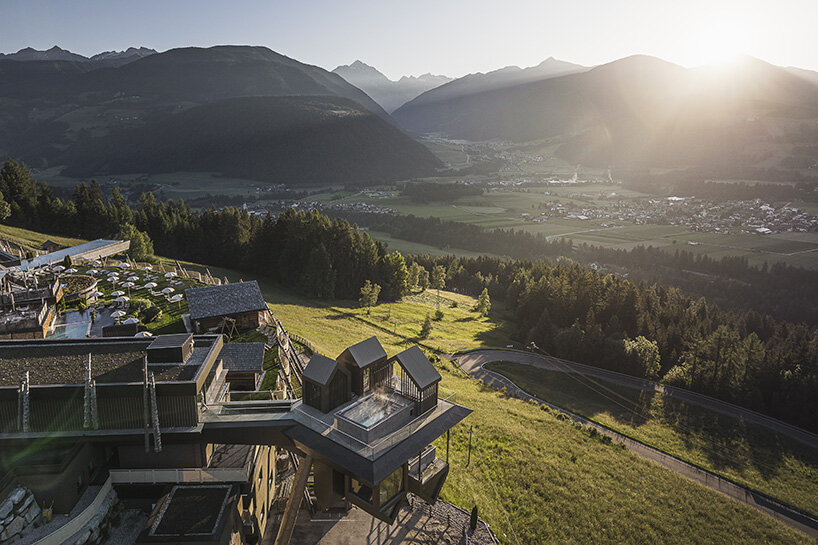 the Hub of Huts alongside the cantilevering swimming pool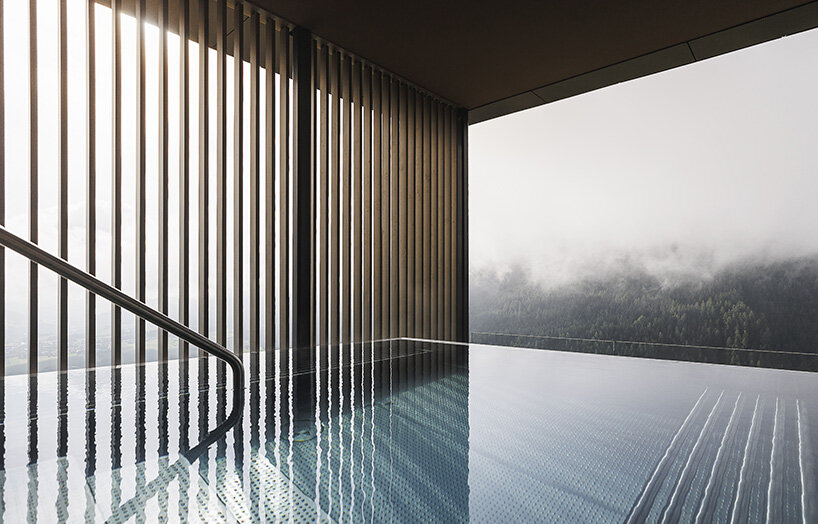 the wellness center appears to float among the Dolomite range