Kurdish/Norwegian designer Nebil Zaman began his studies as an art director in advertising before taking a left turn toward woodworking and furniture design. Today he lives in Oslo, merging furniture with architecture, art, and technology, and exploring how our surroundings affect us socially and culturally.
Zaman's latest work is a series of cut plaster cast MDF furniture forms with an emphasis on material and texture. The exteriors are plaster, giving each piece a sense of organic freedom, while the armatures inside are digitally fabricated and precise. Both balance each other out with handcrafted and technological elements. The collection was made exclusively for Side Gallery as a continuation of Zaman's previous plaster work.
To create furniture, Zaman digitally draws or searches out interesting 3D models before then sectioning it into 2D. Laser cuts or CNC mills these pieces to create the parts before they're assembled and brought into the third dimension. This structure then acts as a base for the many thin layers of plaster and wood glue built upon it. Many of Zaman's creative designs have obvious functions, while others are left up to interpretation.
In 2022, Zaman has presented work at London Craft and was also selected for the group show "Matter" Norwegian Presence durning Salone del Mobile.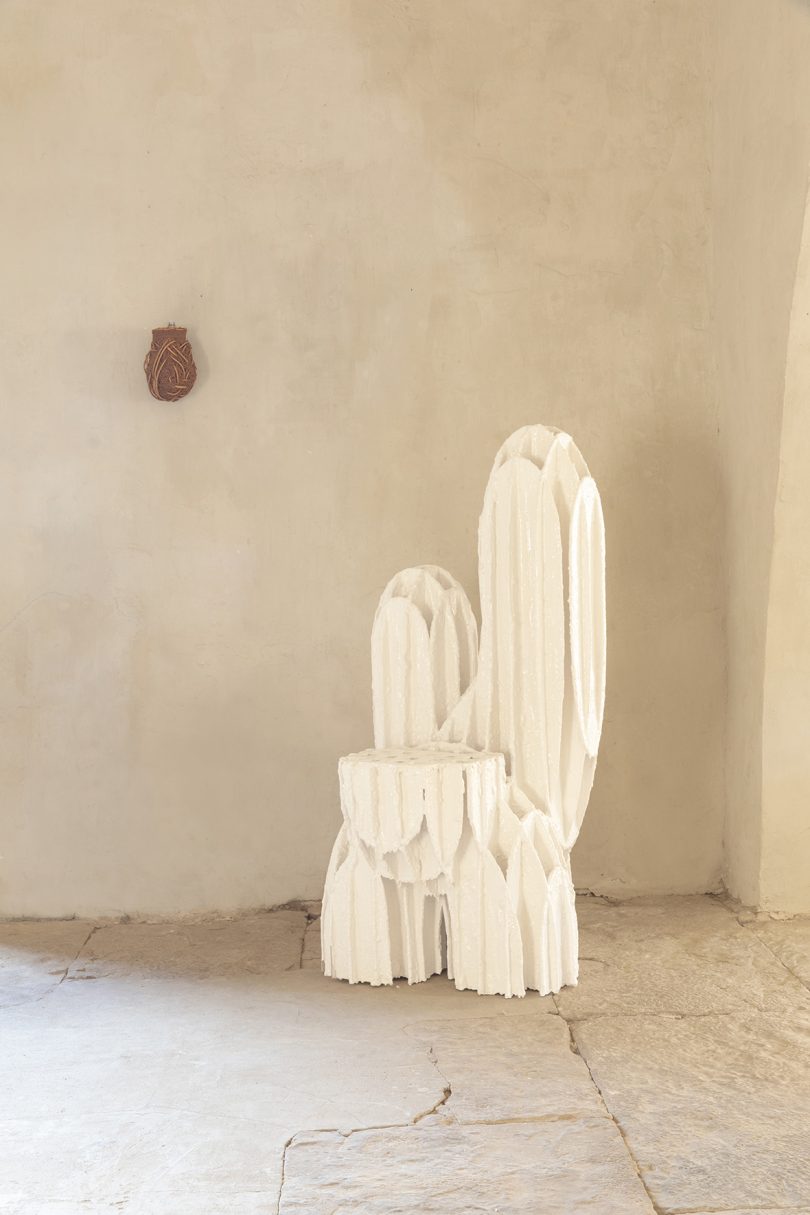 To learn more, visit side-gallery.com.

Kelly Beall is senior editor at Design Milk. The Pittsburgh-based graphic designer and writer has had a deep love of art and design for as long as she can remember, and enjoys sharing her finds with others. When undistracted by great art and design, she can be found making a mess in the kitchen, consuming as much information as possible, or on the couch with her three pets. Find her @designcrush on social.