CampWorks introduces 'NS-1' MOBILE OFF-ROAD MICRO-GRID
Hoping to redefine the way people set up camp, Colorado-based company CampWorks introduces their new fully electric camper 'NS-1'. According to its creators, the NS-1 is more than a camper; it's a mobile, off-road micro-grid. With high-quality components and capacities, this compact battery-powered caravan can store up to 1,840 watts of solar energy, acting as a generator for any electric vehicle that tows it. Designed to combine the comforts and luxuries of home with an adventurous go-anywhere attitude, the NS-1 allows for peace of mind anywhere off the road.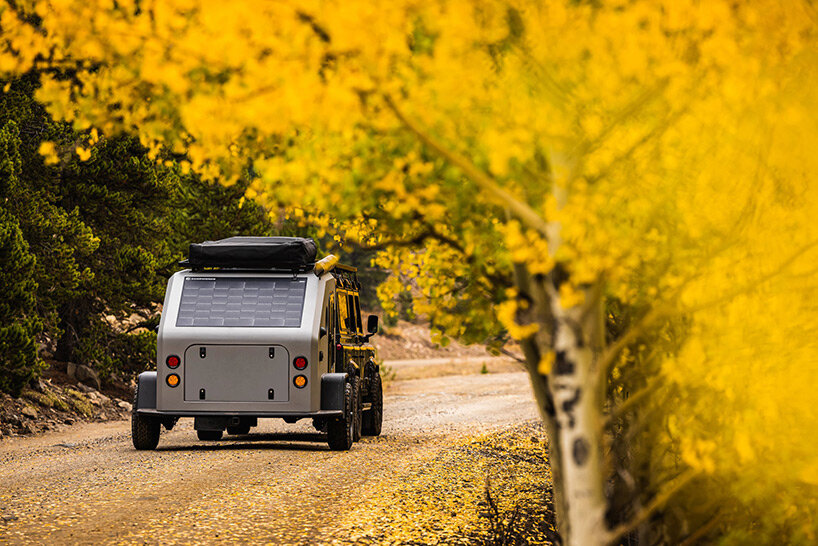 all images courtesy of CampWorks
'live where you are'
Founded in 2017, CampWorks has been building 100% battery-powered caravans ever since. The Colorado-based firm is dedicated to designing fully working micro-grids, allowing users to live by the slogan 'Live where you are.' As there is no requirement for a connection or a network because, users can truly set camp wherever they like.
The NS-1 EV is intended for people who wish to control their energy wherever they go and are not reliant on any electrical network. The newly unveiled camper provides 5,000W of 240-volt off-grid mobile power, 1,840Wh of solar power, and a 5,500Wh LiFePO4 battery with a capacity of up to 11,000Wh.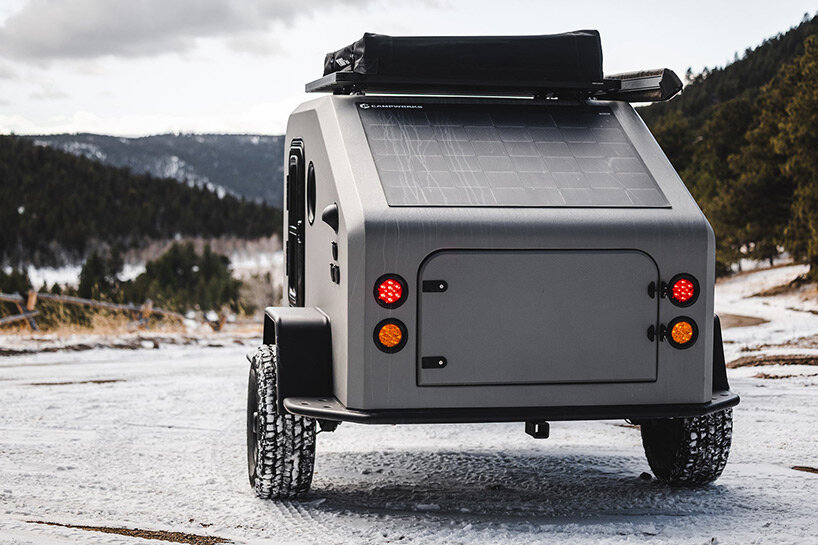 NS-1 has all the features you need to thrive off the grid
The NS-1 has an axle-less suspension, a steel-plated underbody, and 31-inch off-road tires, giving it 19 inches of ground clearance and the confidence to face the most difficult terrain. The seamless composite body provides minimal leaks and high endurance. The NS-1 also features double-pane windows and acoustic insulation wall panels with an R-Value of 12.4 to keep users warm all year long.
The interior is equipped with a comfortable sleeping area and a kitchen with a sliding counter, a double-burner hob, storage for kitchen utensils, and LED lighting for dinners after dark.'The NS-1 has all the features you need to thrive off the grid.' the company shares. 'Whether you are climbing mountains, crossing streams, or having a relaxing family camping weekend in the national park, the Nomadic System is designed for you to get the most out of your experiences in the great outdoors.'