Biomega CUV: A minimal city vehicle with a reduced footprint
Biomega CUV is a production-ready electric passenger vehicle that improves life in the city by pioneering urban mobility. Manyone's design team created this transformational and revolutionary business M1 model that can be delivered in 18 months, an unprecedentedly short time frame for the automotive industry. The initial vision materialised as an urban L7e type vehicle, more likely to be used in urban environments, and was presented as a show car at CIIE Shanghai 2018. The brand new business model was produced under the designers' concept to define the mobility ecosystems of the future, using the art digital experience and platform design with all of its components validated by experts and end-users.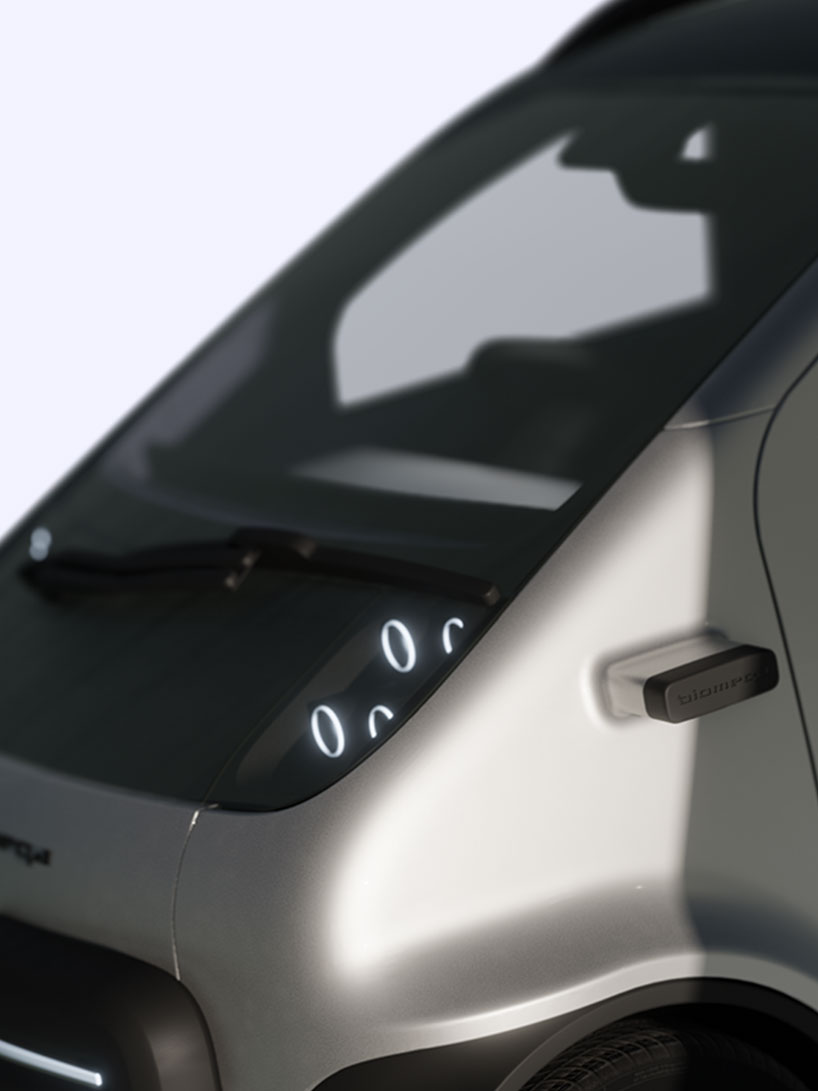 integrated camera rearview mirrors and flush headlights respond to the integrated design language | all images courtesy of Manyone
digital innovation to physical model
The entire vehicle design from ideation to CAS (Computer Aided Styling) was done inhouse and built with the collaboration of world-class prototype builders in Munich. In partnership with automotive engineer partners in Germany, the concept was matured in 2019 to include vehicle packaging, initial BIW (Body-in-white), powertrain packaging, E/E (electrics / electronics) architecture layout, as well as interior and exterior CAS within the parameters of a category M1 regulatory vehicle. Design elements such as add-on mudguards, bumpers and doors used to reduce overhang and width, to achieve a reduced overall length for crowded city environments. Most of the vehicle's design was made digitally, augmented by physical prototypes. This allowed the team to work and learn very fast by creating validated concepts, translating digital innovation to physical model.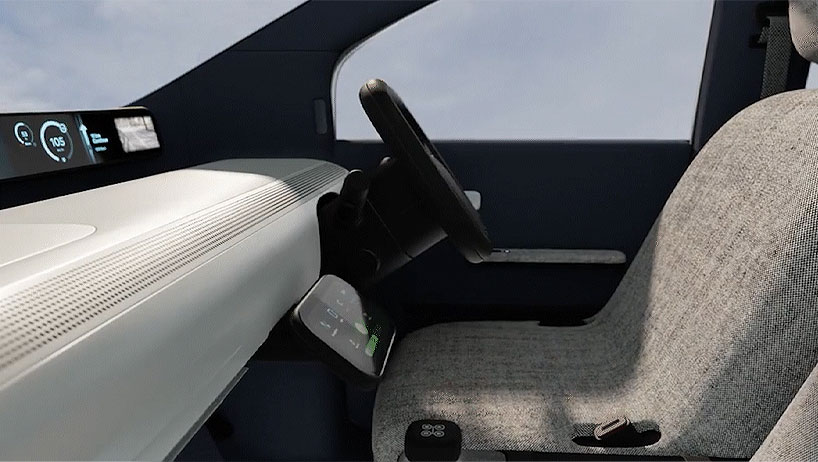 decluttered interior, UI and interaction design is consistent with the Biomega design language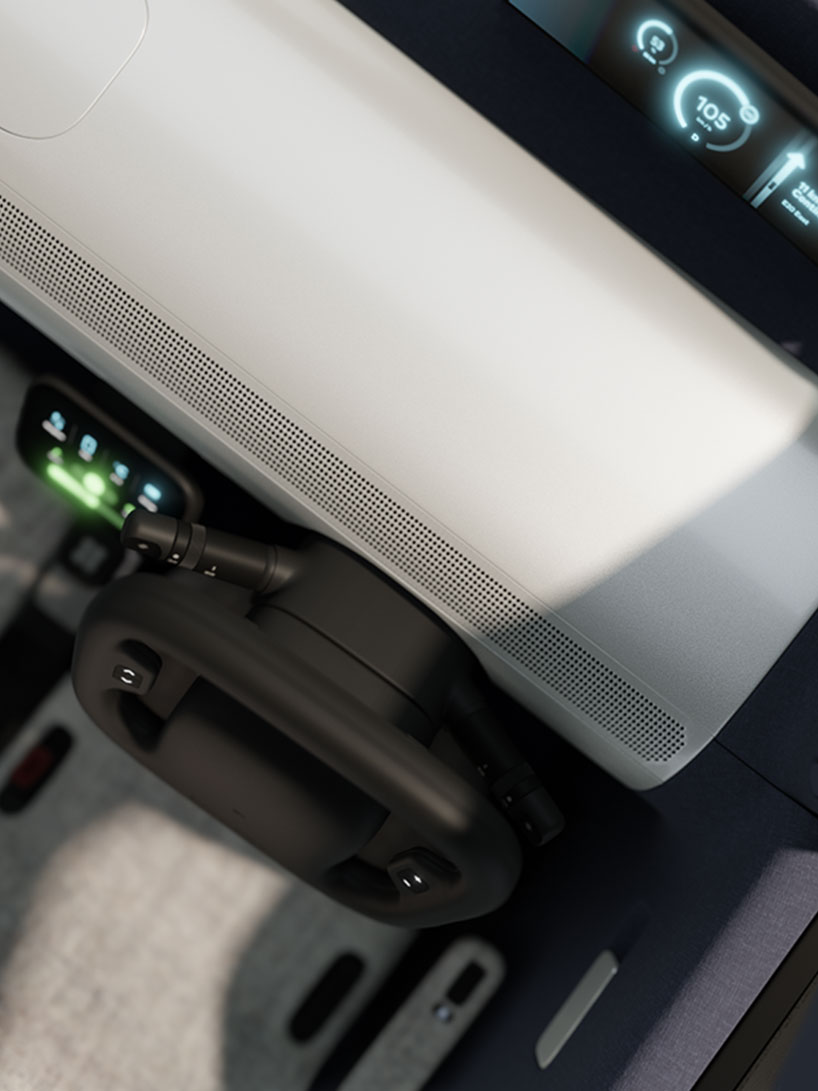 dashboard and cabin to minimise distractions focusing on eyes on the road