kengo kuma reconstructs destroyed bridge in the Iwakuni, Japan
Globally acclaimed architecture studio Kengo Kuma has reconstructed a bridge in the Osogoe area of Shuto Town in Iwakuni, that was destroyed by the Western Japan Flood in 2018. The project, dubbed 'Kusugibashi,' presents a wooden bridge created by merging carpentry expertise with modern computational design technology. The result sees an elaborate structure that serves as a symbol of renewal for the local community.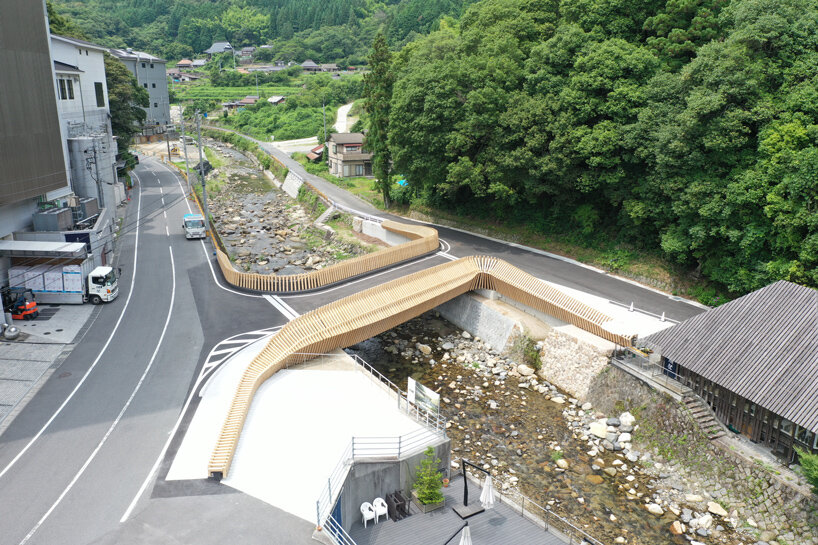 the reconstructed a bridge in the Osogoe area of Shuto Town in Iwakuni, Japan
all images courtesy of Katsumasa Tanaka
cypress balustrades replicate surrounding mountain range
To mitigate the possibility of recurrent destructions, the team at Kengo Kuma decided to build the structure on a reinforced concrete (RC) frame, which was enhanced by 105 square cypress balustrades. The balustrades are arranged to replicate the contour of the surrounding mountain range, with the pieces forming a curve that hugs the road gently. The Japanese architecture practice chose the most common sized components used in local timber construction, giving the new bridge a familiar nostalgic aspect with a human-scale form.
The wooden structure is created by merging Japanese carpentry techniques with advanced computational design technology. In this way, the bridge presents a delicate expression never seen before in conventional civil engineering constructions. On both sides of the Kusugibashi bridge, there is a 'Dassai' brewery and store, which sells 'Dassai', a Japanese sake created by Asahi-Shuzo brewery, famed for its unique sake production, and which donated the wood for the bridge's construction.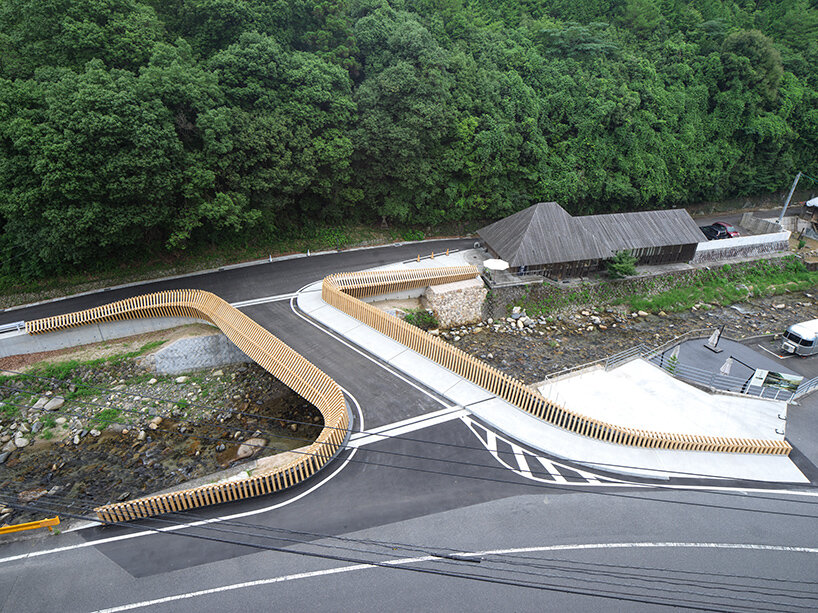 the cypress balustrades embrace the sides of the road gently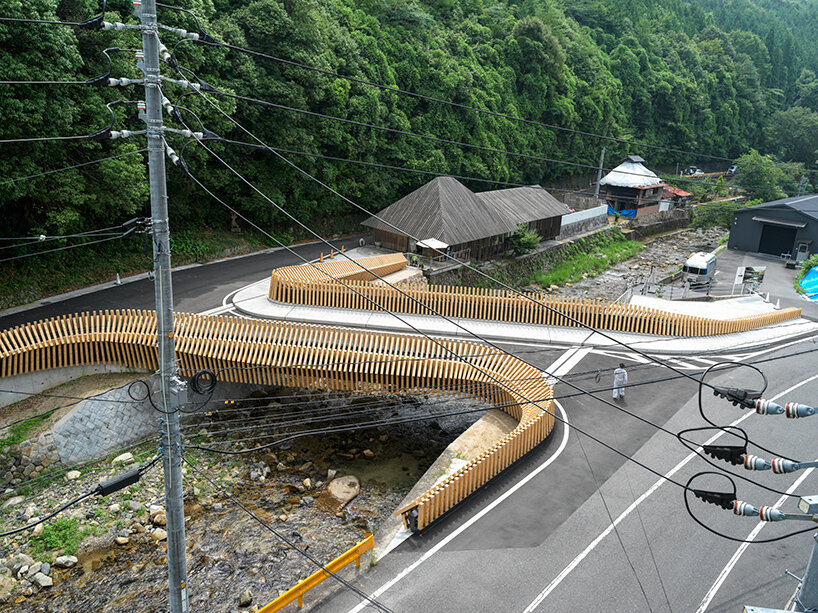 the structure is built on a reinforced concrete frame, enhanced by 105-square cypress balustrades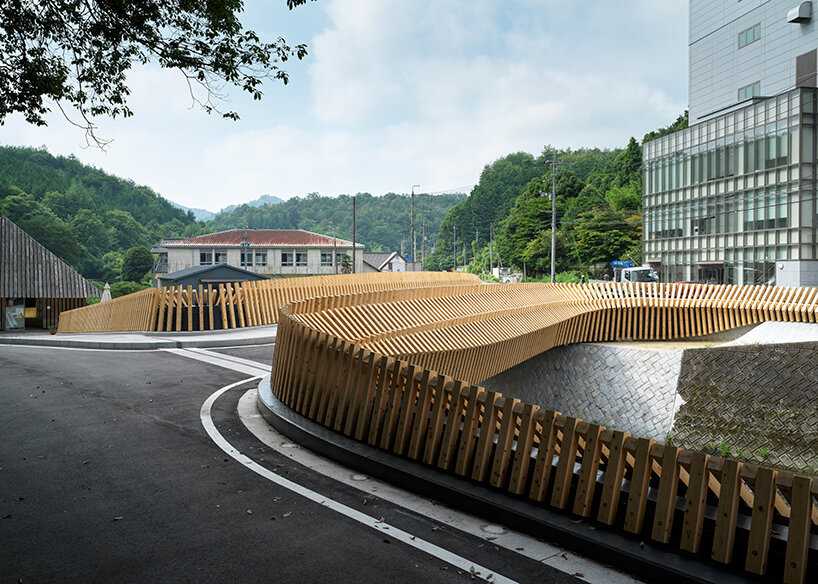 the wooden structure is created by merging Japanese carpentry techniques with advanced computational design technology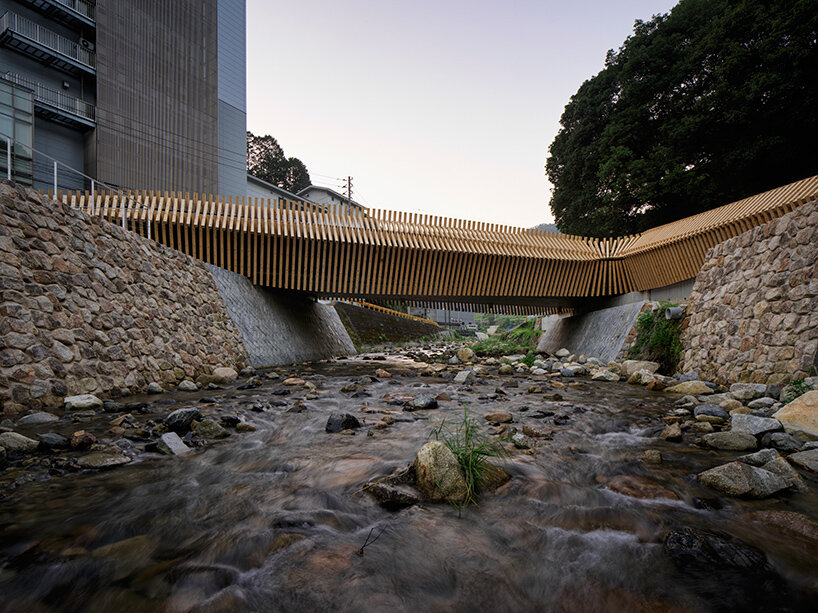 the bridge presents a delicate expression never seen before in conventional civil engineering constructions