craighill + art of play devise mechanical wavelinks puzzle
In a creative collaboration sparked by curiosity, Craighill and Art of Play have conceived the innovative Wavelinks Puzzle — a modern masterpiece of mechanical puzzles. The object is composed of four identically shaped stainless steel components which fit together to form two interlocking tori (donuts), available in either matte black or iridescent finishes. With an elegant sculptural design and complex engineering, the puzzle challenges users to discover its surprising mechanics as they break it apart and reassemble it in different ways. 'The Wavelinks is an amazing puzzle to share with curious friends. You can blow their minds, help them through moments of frustration, and guide them into the inner sanctum of mastery and knowledge', comments the team at Art of Play.

a process of ceramic shell casting enabled the intricate shapes | all images courtesy of Art of Play
matte black + iridescent hues complete the sculptural surfaces
United by a mutual aim of 'creating beautiful objects that evoke wonder', design and manufacturing brand Craighill and online retail store Art of Play develop the Wavelinks Puzzle with a sleek, distinct form form. The heavyweight puzzle is available in two different finishes: Stainless Steel + Vapor Black, or Iridescent. The Stainless + Black edition boasts an ultra-durable matte black PVD coating applied to two of its components. The contrast of the reflective steel and matte black emphasises the beauty of the wave-like seam and enables two different assembly configurations. The Iridescent Wavelinks Puzzle model is also finished with durable PVD, while the shimmering surface shifts from hues of purple to green underneath the light in a mesmerising display.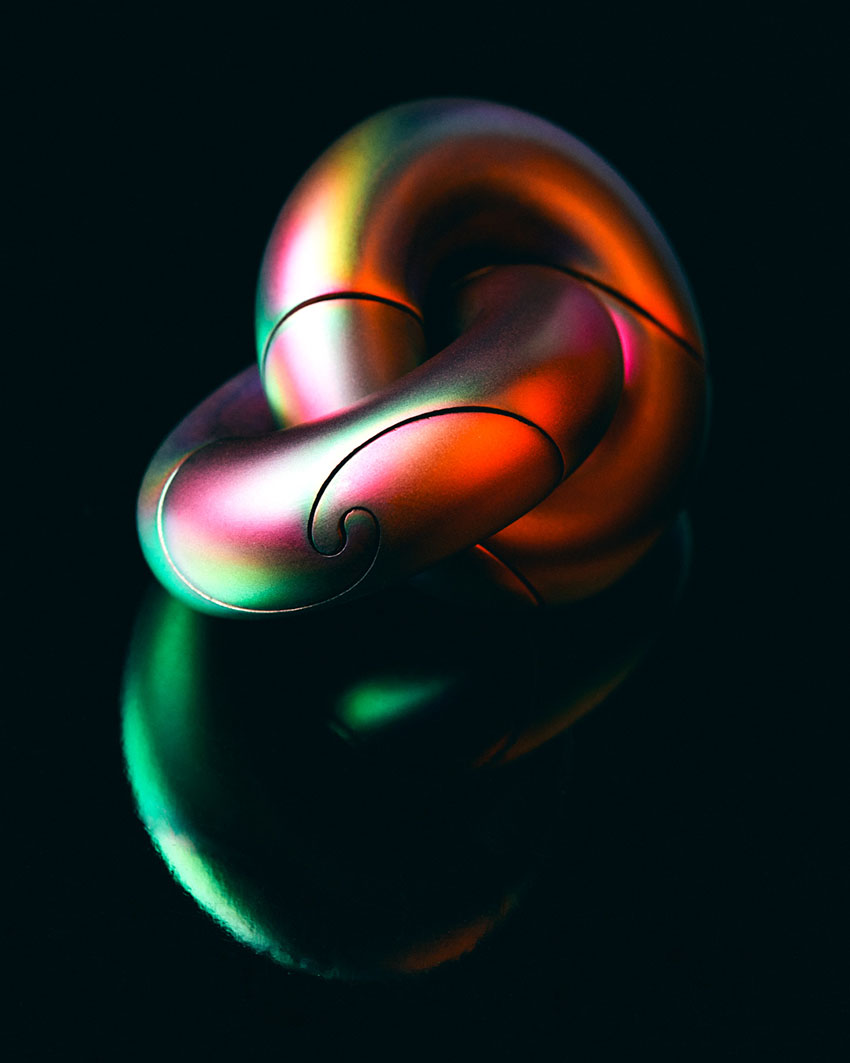 the Iridescent Wavelinks Puzzle model is finished with durable PVD, with shimmering hues of purple and green
a celebration of innovative engineering + sleek design
The Wavelinks Puzzle was initially designed by Rod Bogart in 2017, proposing an entirely innovative and complex engineering and motion. The team at Art of Play, the world's foremost authorities on magical objects, encountered the project in 2019 and envisioned it manufactured in premium metal. After five years of experimentation, Craighill has realized the puzzle with a metal form for the first time, achieved through a process of ceramic shell casting, enabling the precise execution of intricate shapes.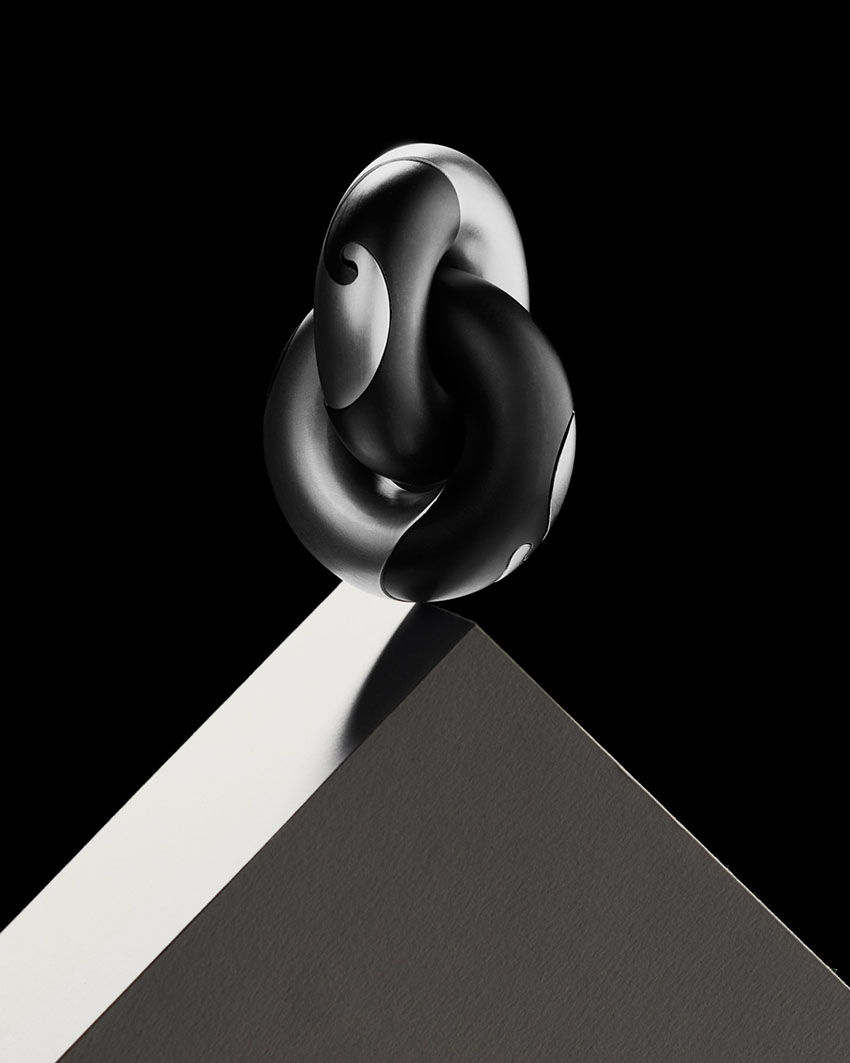 four identically shaped stainless steel components fit together to form two interlocking tori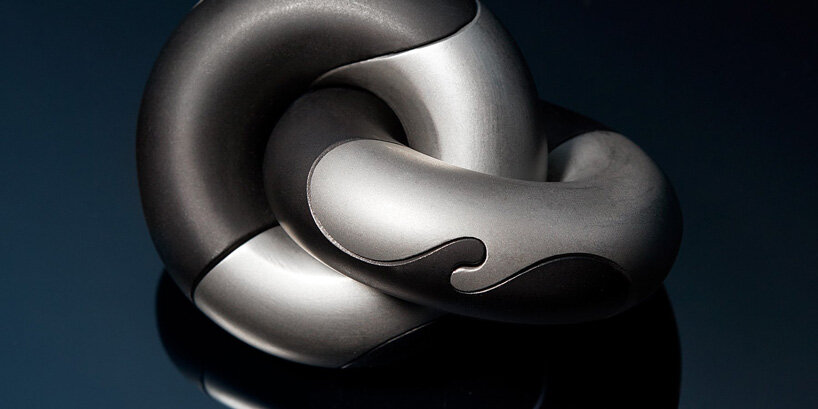 Stainless Steel + Vapor Black edition