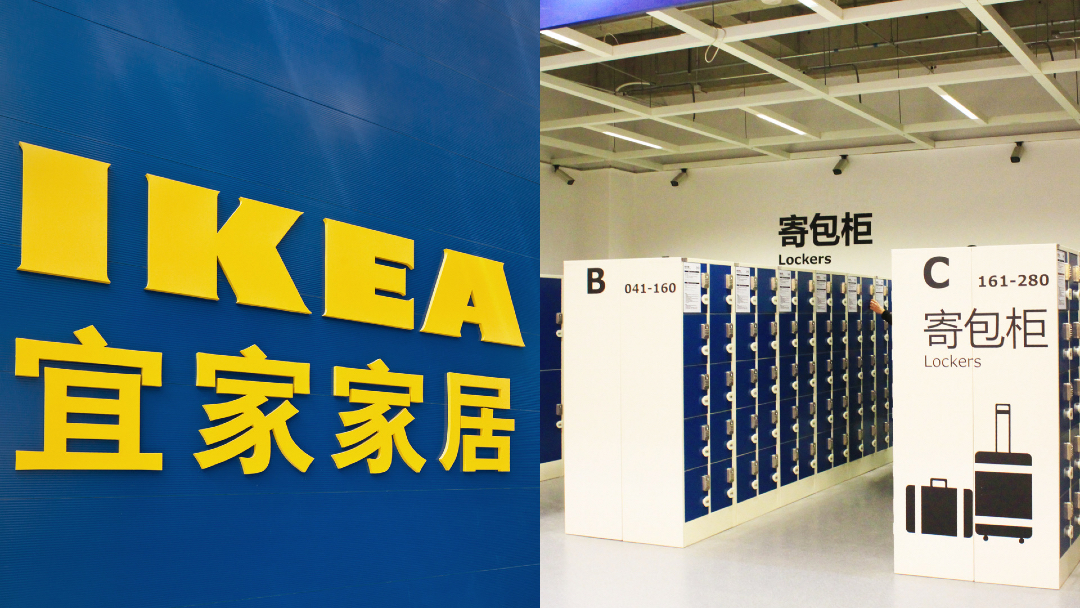 It's not uncommon to test the chairs and beds at IKEA locations. Sometimes, you even get so comfortable you might nod off. IKEA in China, however, has seen a rather strange phenomenon. Not only are visitors putting its furniture to the test, but they're also utilizing its lockers for reasons beyond safekeeping their belongings.

Social media influencers in the country have been holding photoshoots by its blue lockers while dressed in school uniform costumes in a bid to emulate American private school students. The trend is called 'Meigaofeng', which translates to mean American high school wave, and it's so in vogue because school lockers aren't really a thing in China, Yahoo's In The Know reports.
So weird. Chinese influencers recently got into taking photos by IKEA storage lockers and pretending that they were in the halls of an American high school. It got so disruptive IKEA just banned the practice. Very obnoxious. Also, what high school do they have in mind?! pic.twitter.com/hp8HTg7QeZ
— Rui Ma 马睿 (@ruima)
September 6, 2022
Completing the look are the stereotypical pleated skirts, button-down shirts, blazers, loafers, and the ilk, reminiscent of the looks in American coming-of-age series and films like Gossip Girl and Mean Girls. Occasionally, the influencers would be seen with "American" props like Coca-Cola bottles, according to Motherboard.

The photos are posted on Xiaohongshu, or Little Red Book, which is China's version of Instagram.
@candiselin86
Gotta hand it to Chinese people when it comes to maximizing limited resources #china #ikea #chinese #influencer #highschool #greenscreen
♬ Old Disney Swing Jazz - Nico
In a tweet, tech investor Rui Ma says that the trend has been so "disruptive," that IKEA China has "banned" the photoshoots. Radii quotes Weibo posts detailing that security guards are now watching the locker rooms of some stores to prevent influencers from pulling the 'Meigaofeng' trend.

One publication from Guangzhou clarifies that the "ban" isn't that restrictive. Rather, it notes that security will only step in if the models are blocking the way of other customers.
Well, that's a lot of locker-room talk for an IKEA.
[via In The Know and Motherboard, images via various sources]