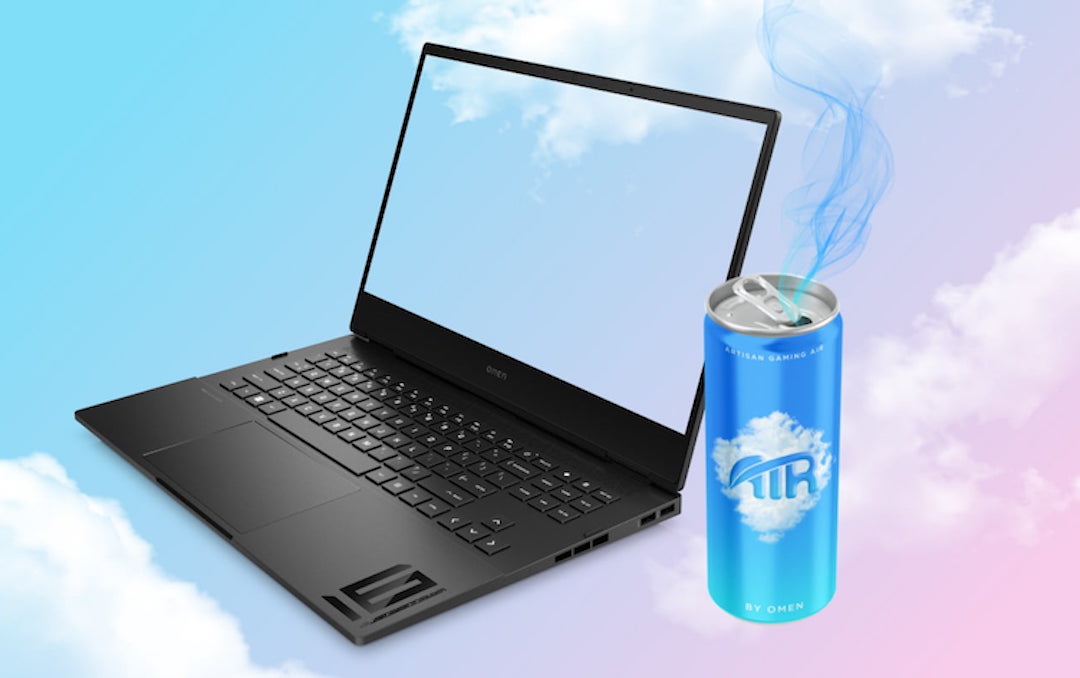 Getting freebies with your purchase is definitely not a new concept. But HP is taking it up a notch with the revolutionary bonus of free… air.
Sound crazy? Well, that's exactly what HP to hype up its OMEN 16 laptop to the clouds. With each purchase, customers will be gifted with what has been described as a can of "artisan" air, while supplies last.
'Air by OMEN' touts a new feature that uses ambient air to cool the notebook down. And what better way to do so than to give away a can of finely catered air?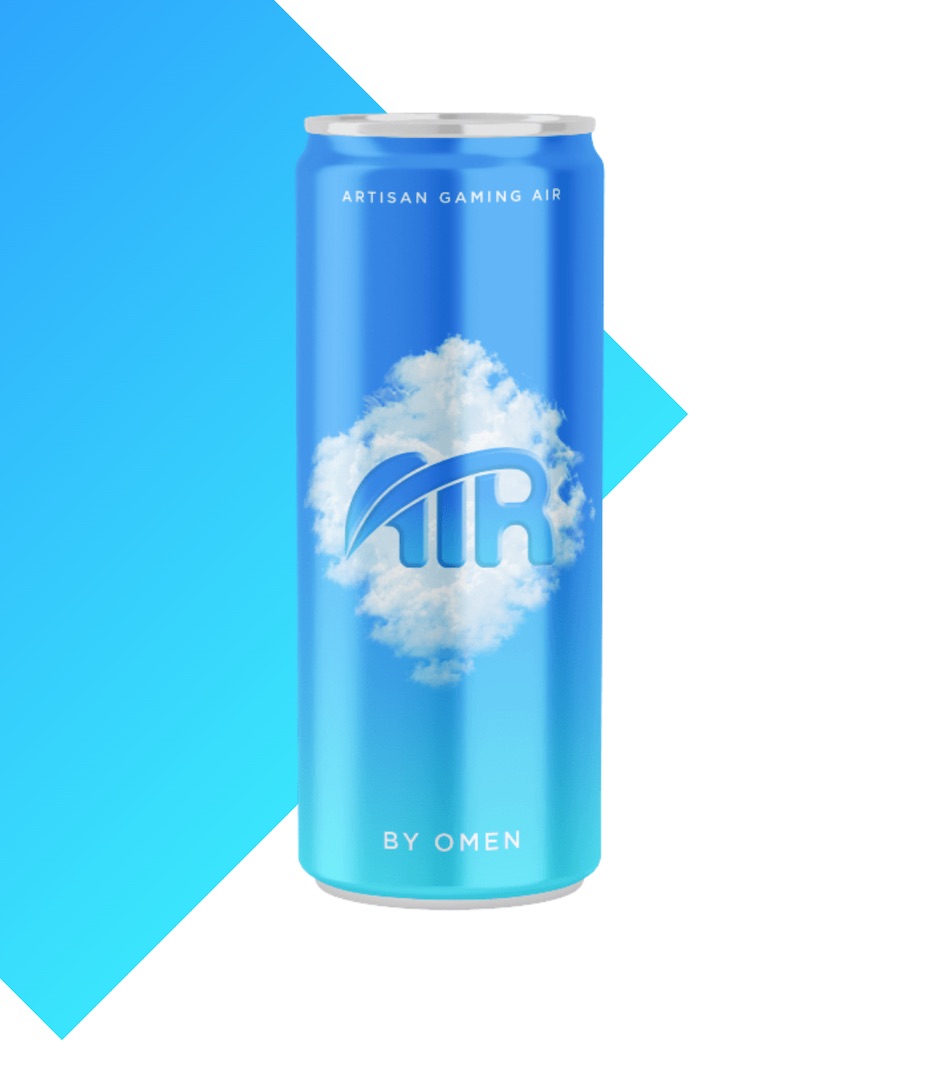 Now, if you thought this was a can of pressurized air to help clean your keyboard, you'd be wrong. It's quite literally just a canister of air. In fact, one might mistake it as a soda, no thanks to its nutritional label on the back.
The stunt was designed by advertising agency Wieden+Kennedy to promote how this new laptop deserves nothing but the best, even when it comes to air.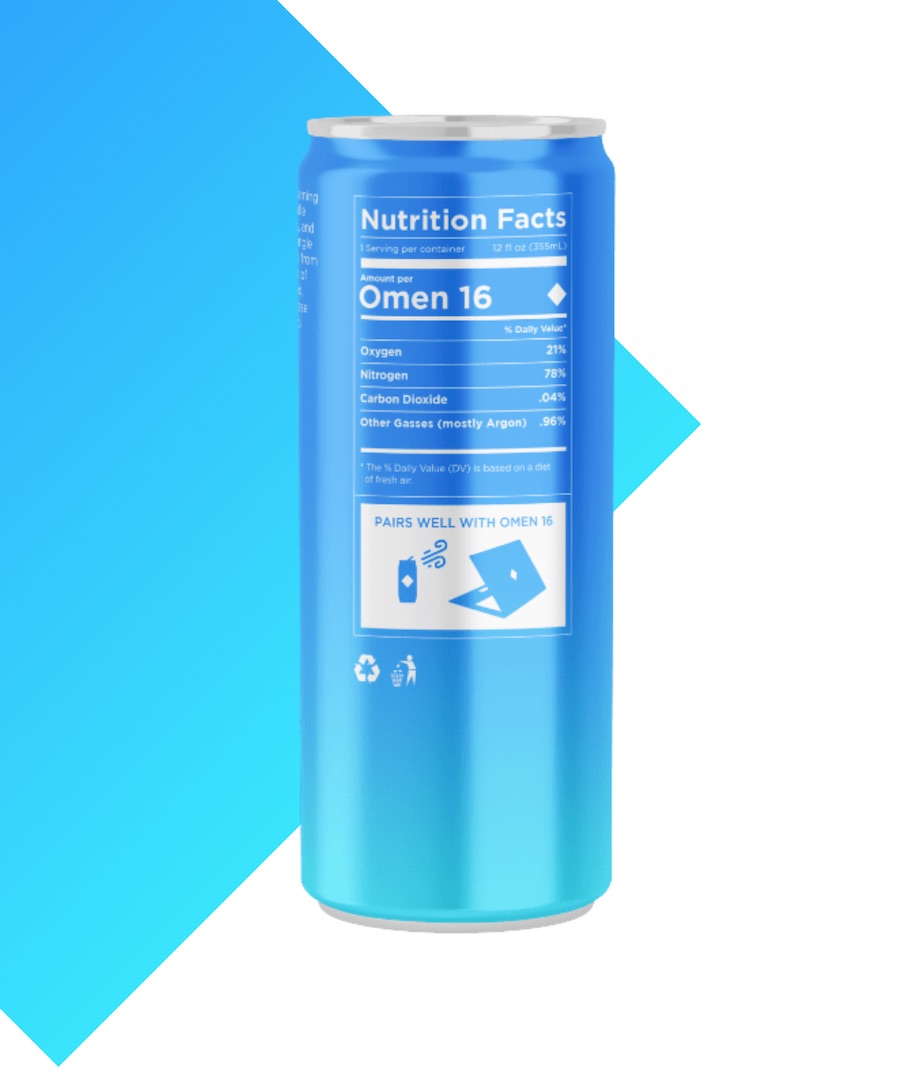 Vacuum-sealing the deal is an instructional spoof video shot and directed by Mike Egan.
HP, incidentally, is not the first company to hand out or sell gimmicky empty cans. Previously, Tito's vodka took to selling empty ones for the public to make their own cocktails.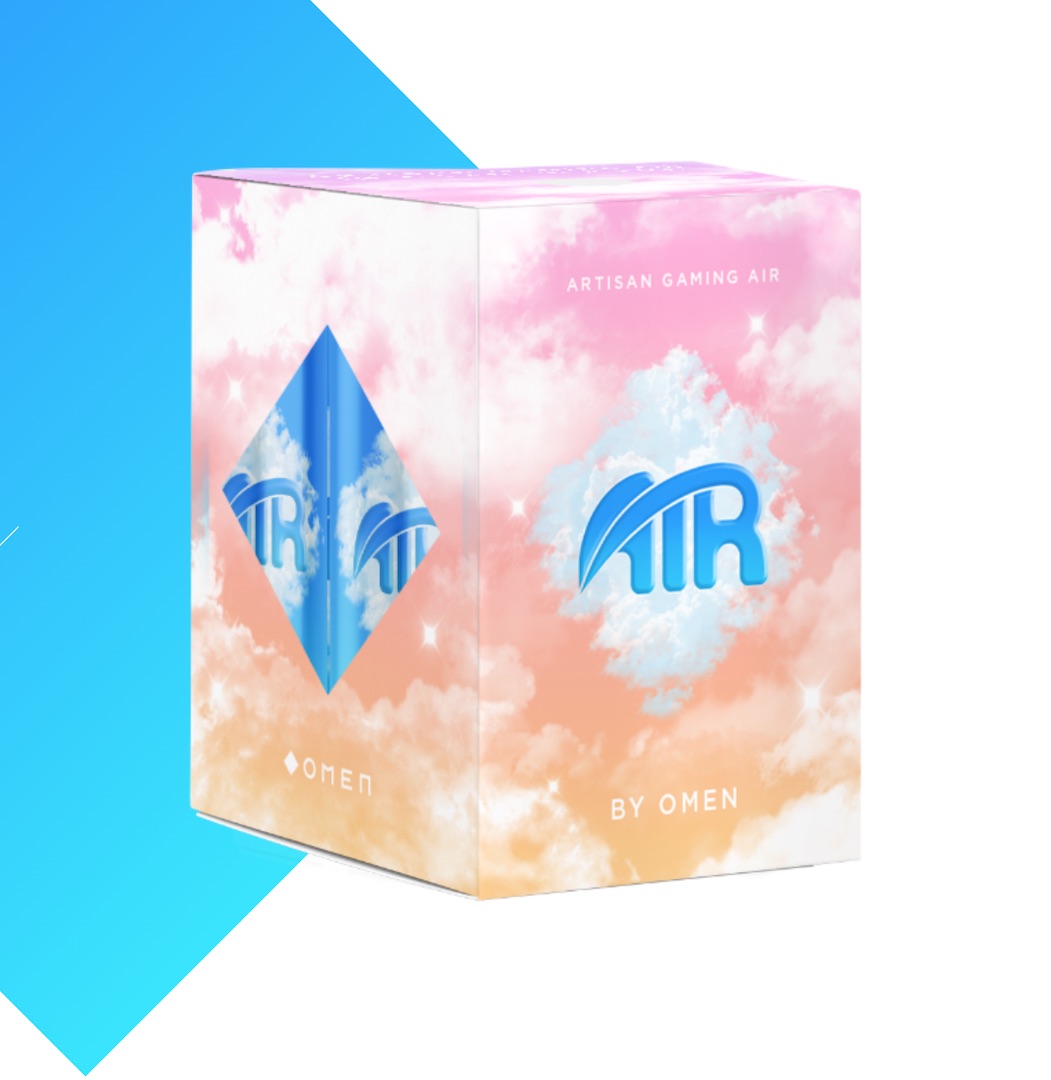 The campaign is quite literally a breath of fresh air. And as Wieden+Kennedy eloquently expressed (via Muse by Clio), you wouldn't put diesel in a Ferrari. So why should your laptop have to suffer inferior air standards, as well?
[via The Drum and Muse by Clio, cover image via OMEN]