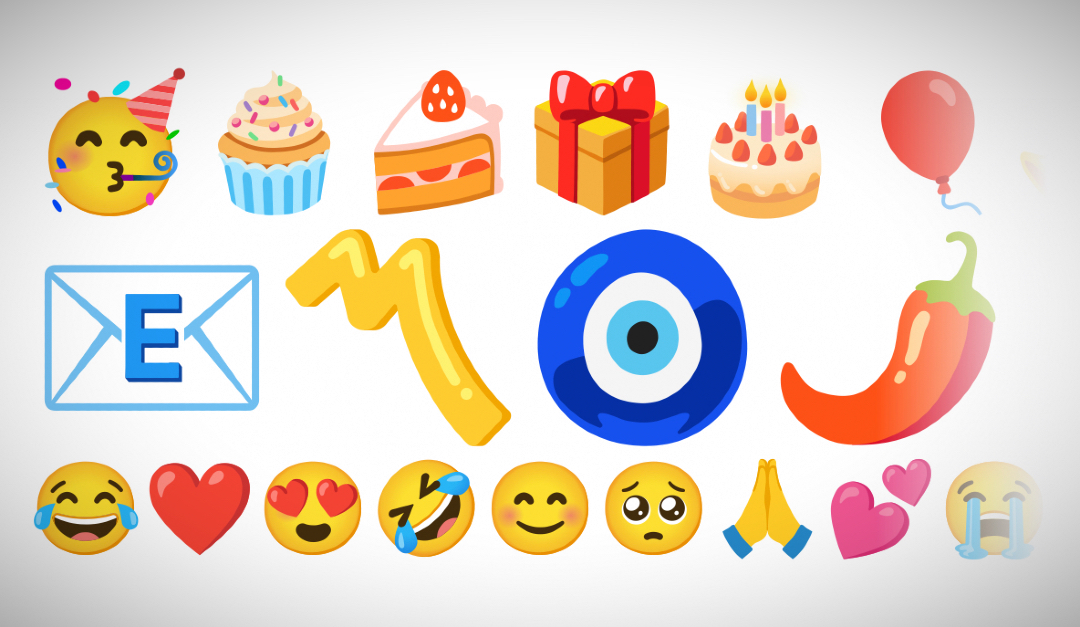 Does your copy need a certain je ne sais quoi? Try spicing it up with emoji.

It goes without saying that emojis have wedged themselves into our daily lexicon, and that means they deserve their own font too. In a new announcement, Google says it's making emoji-speak more animated than ever, quite literally, allowing users to pepper their texts in a fancy accent. Among its rollouts, and particularly interesting for designers, is a brand-new font called 'Color Noto Emoji'.

Available on Google Fonts—the tech giant's free library for universal, web-friendly fonts—Color Noto Emoji brings 3,664 Unicode-approved emoticons to the web. You can now inject sentences on websites with color emojis, and those won't show up on other screens as square blocks (the name of Google's Noto font family, after all, is an amalgamation of the term "no tofu," tofu being those dreaded squares that appear when a character isn't recognized).

A high-quality, emoji-filled font that isn't Wingdings is now possible thanks to a new color font format called 'COLRv1'. With this, emojis are perceived similar to letters so that they can be scaled up "with the crispness we've come to expect from digital imagery," Jennifer Daniel, Emoji and Expression Creative Director at Google, explains in a blog post.

Google demonstrates how the Color Noto Emoji font can be easily customized into graphics of your liking with a family of cute but different-looking ducks.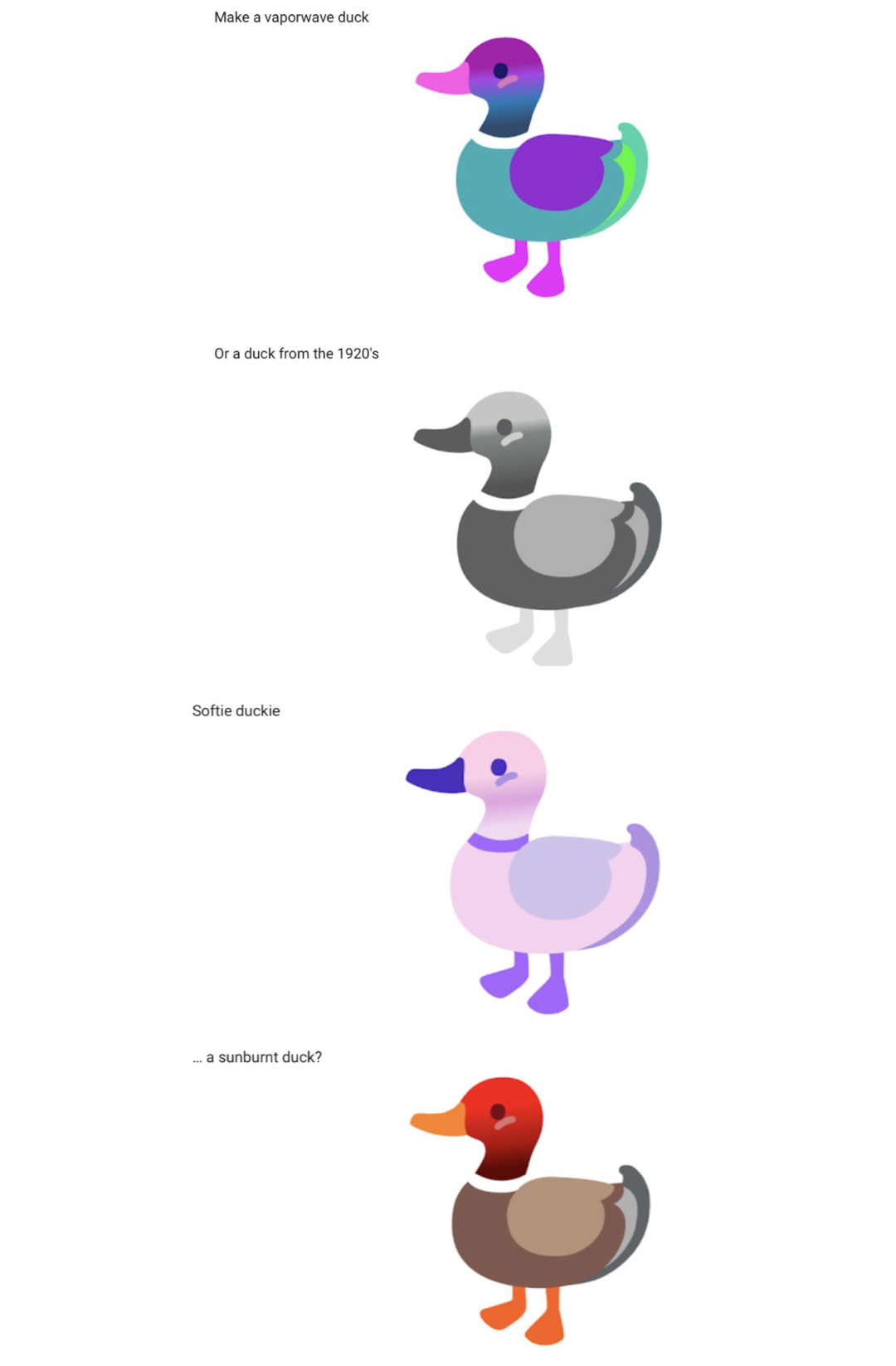 All it takes is a simple switch in color scheme to create distinct personalities.

A spokesperson tells DesignTAXI that Color Noto Emoji will first offer Chrome support before heading to other desktop browsers. As of the time of publication, Google's Noto Color Emoji font is already in use by more than 38 websites.
More to unpack

Another big addition in the emoji world is the rollout of 31 new designs for Android, which are coming in December, says Google. These include a wing, a shaking face, and leftwards and rightwards hands.
Image via Google

Finally, Google is introducing its first animated emojis—inspired by the original set of emojis from Japan, which the company says were animated.
Image via Google

The animated icons can be found within the Messages by Google app for Android, or downloaded on GitHub in your preferred file format. The emoji's artwork is available under the CC BY 4.0 license.
[via Google]