architects left anonymous for public feedback
The Smithsonian's National Air and Space Museum in Washington D.C. is preparing for a transformation in the form of the Bezos Learning Center. The team has recently revealed five design proposals from anonymous architecture firms, seeking public review and feedback before selecting a winning entry. Comments are welcome until September 19th.
The $130 million Bezos Learning Center will be funded by a $200 million gift from Amazon founder Jeff Bezos. First announced in 2021, it marks the largest donation to the Smithsonian since the Institution's founding gift from James Smithson in 1846. The project will stand as part of a larger renovation project which began in 2018 to revive the Air and Space Museum on the whole.
The educational center will take the place of Gyo Obata's recently demolished Wright Place, a stepping, pyramidal restaurant built in 1988 (see designboom's previous coverage here). Expected to complete in 2024, the center will host restaurants, exhibition spaces, a rooftop terrace, and a public observatory.
bezos learning center: firm A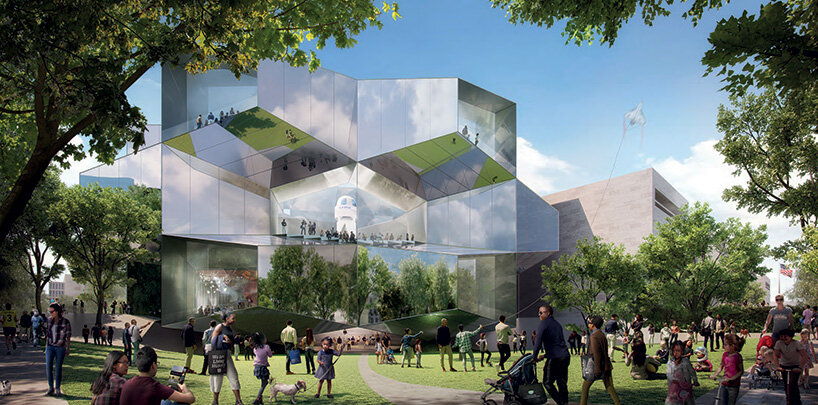 Image via National Air and Space Museum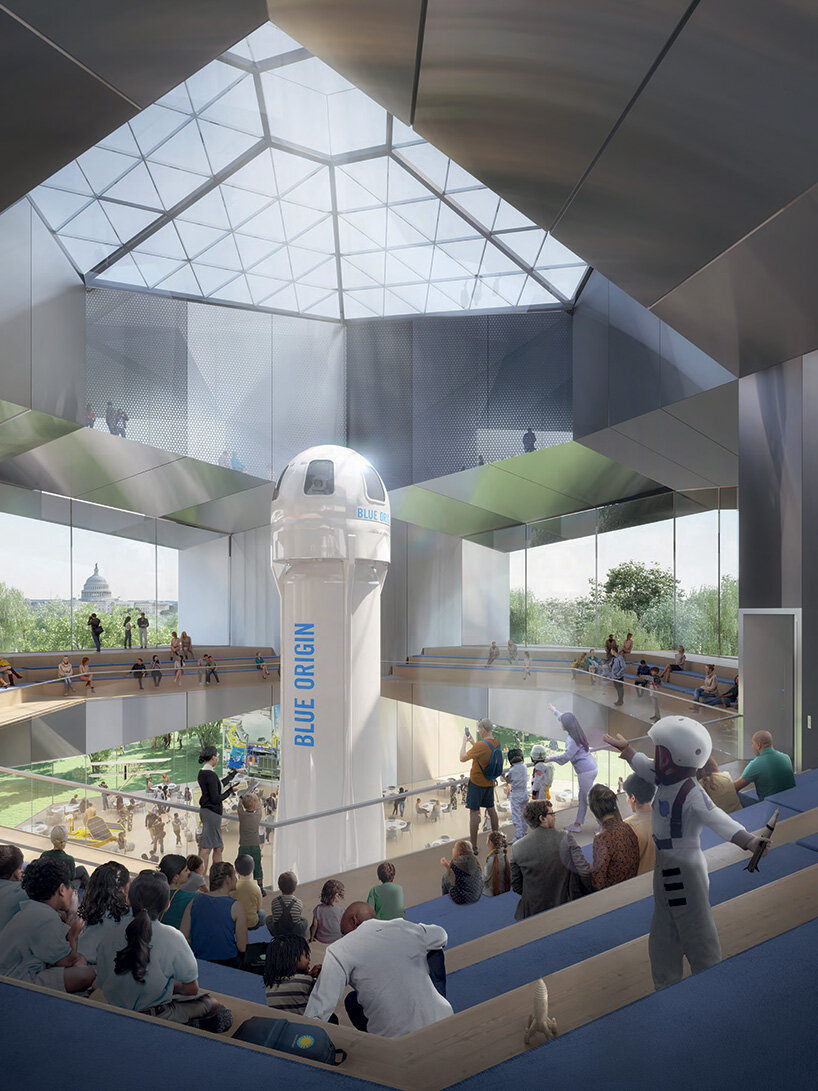 Image via National Air and Space Museum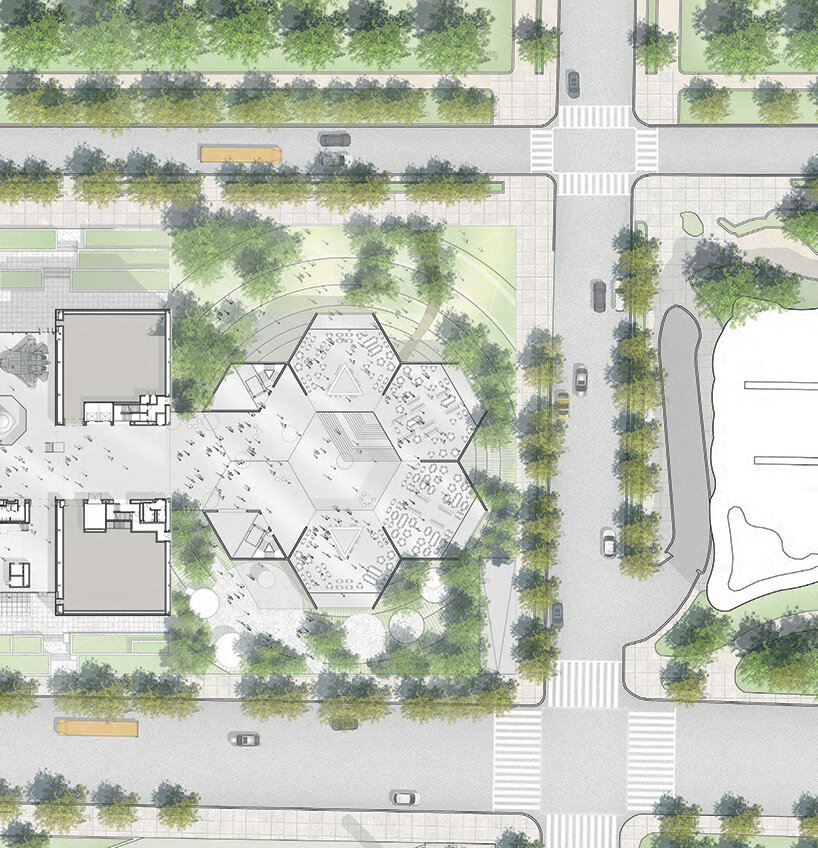 Image via National Air and Space Museum
bezos learning center: firm b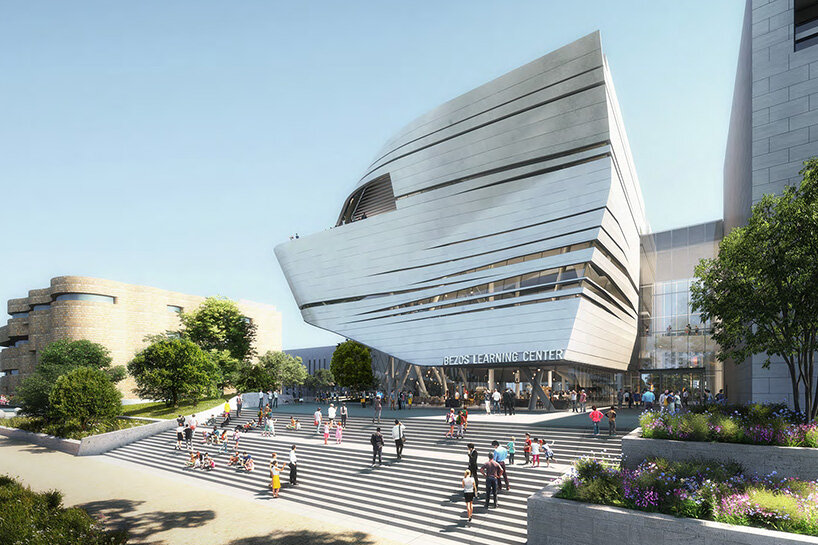 Image via National Air and Space Museum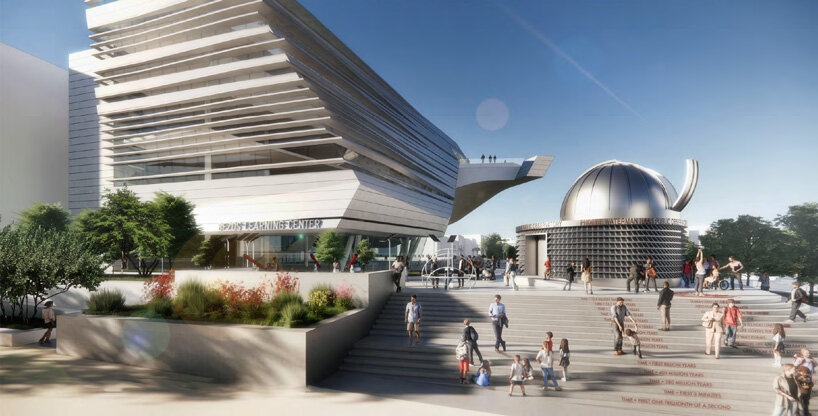 Image via National Air and Space Museum