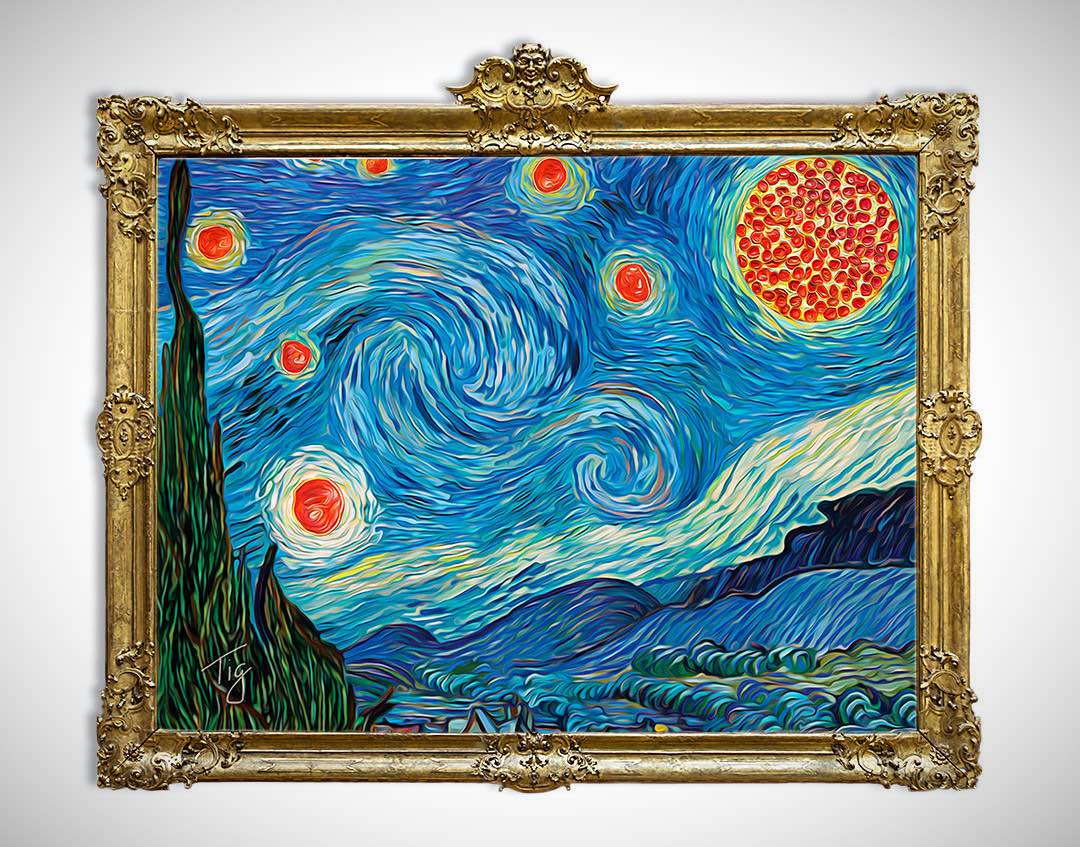 Ever wondered what The Starry Night would look like if the stars were replaced with pepperoni slices? No? Well, here it comes anyway.
Pizza chain Little Caesars has cooked up its very own art gallery, 'The Galleroni', on Instagram, using the platform's square slices to serve up savory reimaginations of famous masterpieces.
The virtual 'exhibition' also allowed fans of the brand to shop for items such as framed oil paintings by Noah Verrier, candelabras that emit the aroma of fresh bakes, a bedazzled 'purseroni', and a cupped chair—each for the price of US$9.99.
This price tag coincides with that of its Old World Fanceroni Pepperoni Pizza, which is essentially the yeast behind behind this artsy delivery.
To drum up appetite for the menu item, Little Caesars sets out to promote it as a premium product at an affordable price. What better way to flavor in class and esteem than an art opening?
Topped with puns aplenty, the 'grand opening' was delivered entirely online and only for one day—National Pepperoni Day (September 20), of course—tempting hungry fans to swallow up the swag while it's hot.
For those late to the party, 'The Galleroni' is still open here for you to catch one more glimpse of the Girl With The 'Roni Earring.
[via Marketing Dive and Little Caesars, PR Newswire, cover image via Little Caesars PR Newswire]