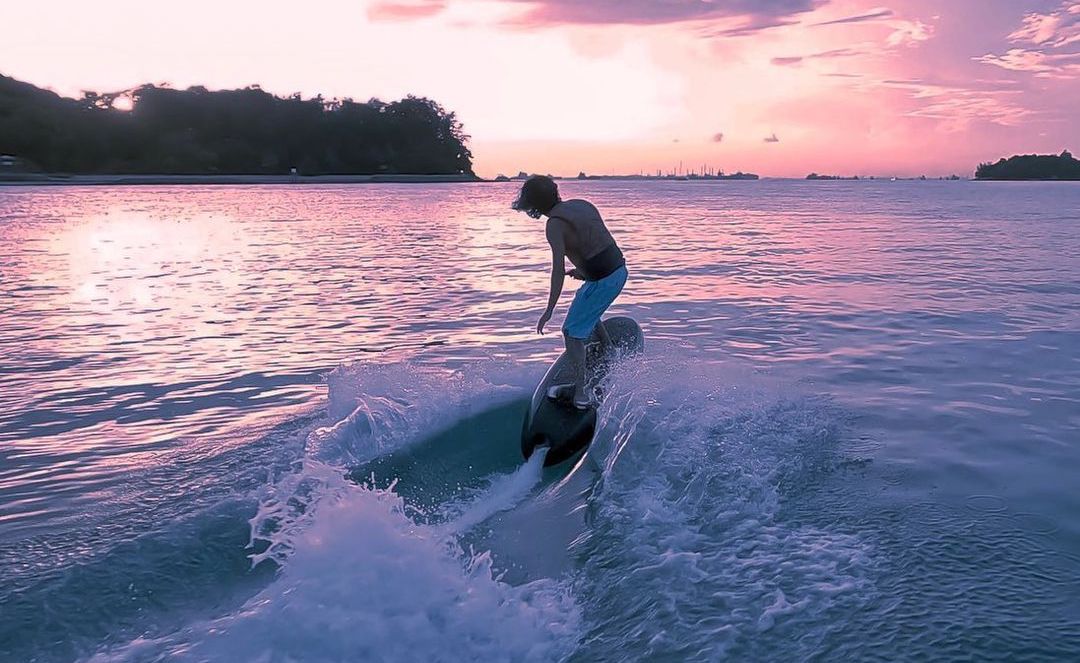 If surfing wasn't already an extreme sport by itself, this electric surfboard is raising the bar—and the speeds—of riding some gnarly waves.
Singaporean startup The Kinetic Option is bringing speed to the ocean with the TK 001 surfboard, touted to accelerate up to 34 mph. On a single charge from its 12 kW plug-and-play lithium battery, it can go for up to an hour of surf time or cruise on the surface of the sea leisurely for 45 minutes.
The entire surfer comes in at six feet long and weighs about 40 pounds. It also has a remote attached to it for users to control the speed, and even has a screen to display battery power and speed.
Electric surfboards may not be anything new, but the TK 001 comes with grips for your feet to keep you steady as you ride along the ocean. If you do fall into the sea, the board can sense you've toppled and will immediately stop so that you won't get dragged along.
Unfortunately, if you're already planning your next surfing excursion, you'll have to wait till October 2022 to get your hands on one of these ocean speedsters. Each board is going for US$12,773.
[via Robb Report and New Atlas, images via The Kinetic Option]