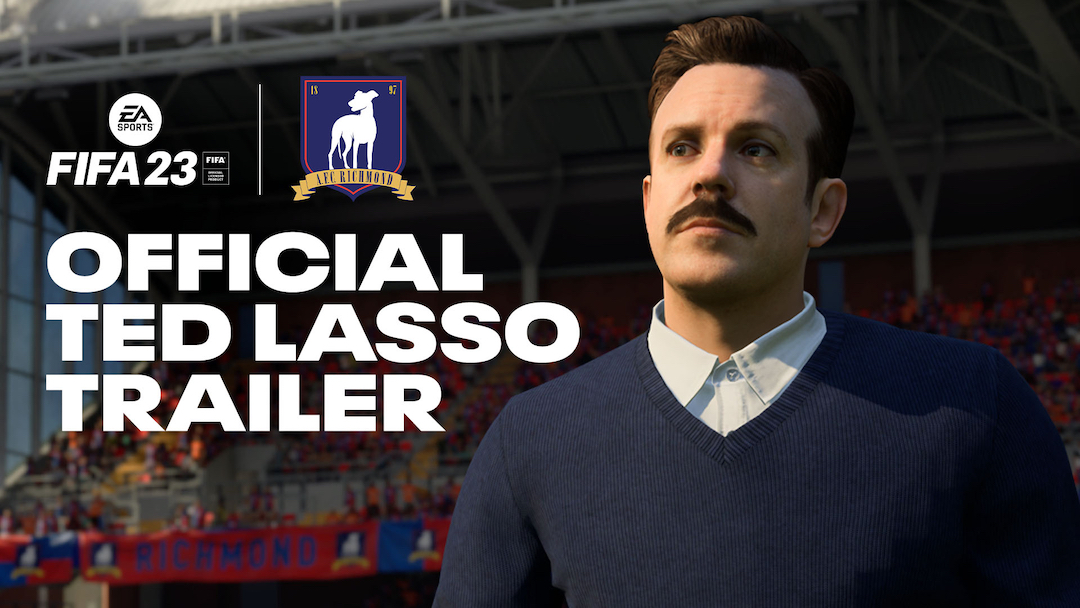 Ever imagined managing AFC Richmond? You'll soon be able to, as EA Sports brings Apple TV+'s award-winning Ted Lasso characters to its FIFA 23 video game.
Fans will be able to steer the club to victory through Career Mode, Kickoff, Online Friendlies, and Online Seasons. While those playing on FIFA Ultimate Team and Pro Clubs can unlock access to its iconic kits and tifos.
Even better, Ted Lasso—played by Jason Sudeikis—will be available to be selected as a playable manager in Career Mode, so you can pretend you're the same mustachioed man bringing the club to glory.
If you're looking to switch things up, players can create their own iteration of a manager to take the reins at AFC Richmond, or appoint an A-lister from the real world.
Rather be a player? You'll also be able to customize a character to join the squad in whatever league you choose.
"As long-time fans of EA SPORTS FIFA, having Ted Lasso and the whole AFC Richmond squad incorporated into the newest version of the game is truly a dream come true for myself and the rest of the fellas," remarked Sudeikis, who won an Emmy Award for the role.
"Our cast and crew work tremendously hard on this show, and we are flattered that it resonates with so many folks. We look forward to our fans having the opportunity to play with, play as, and even play against their favorite AFC Richmond characters," he added.
Ready to take over the Nelson Road Stadium? FIFA 23 will be available to play on PlayStation 5, Xbox Series X|S, PC, Stadia, PS4, and Xbox One on September 23, 2022.