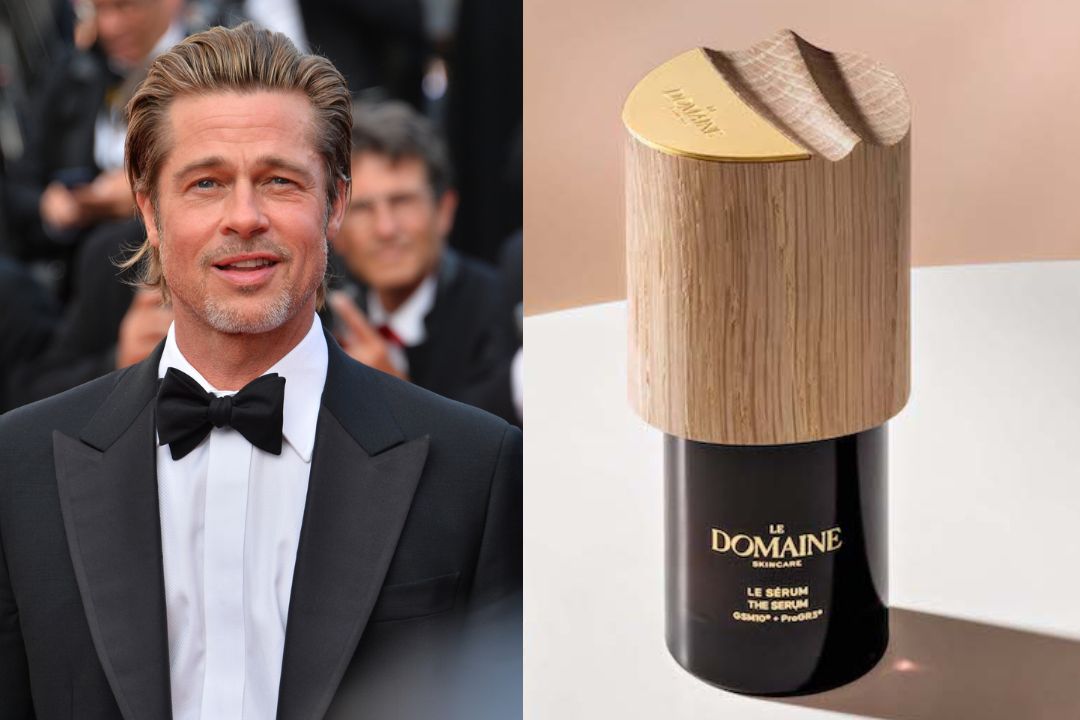 Who better to helm a skincare brand than one of the most envied faces in Hollywood?
Brad Pitt has announced he's throwing his hat in the world of beauty with Le Domaine, a genderless skincare line founded on two patented ingredients based on over a decade of research on the different varieties of grapes grown by the winemaking Perrin family in France.

Speaking to Vogue, the A-lister said he doesn't want to be seen as "running from aging," but instead would like his line of products to help treat skin "in a healthy manner," instead of focusing on the "ridiculous" and "fairytale" concept of anti-aging.
"The goal is to imitate the organic cycles of nature, its primeval beauty. There is no waste in nature. Anything left over or discarded becomes food for something else. This exemplary circular system is the inspiration for Le Domaine," said Pitt on the brand's official website.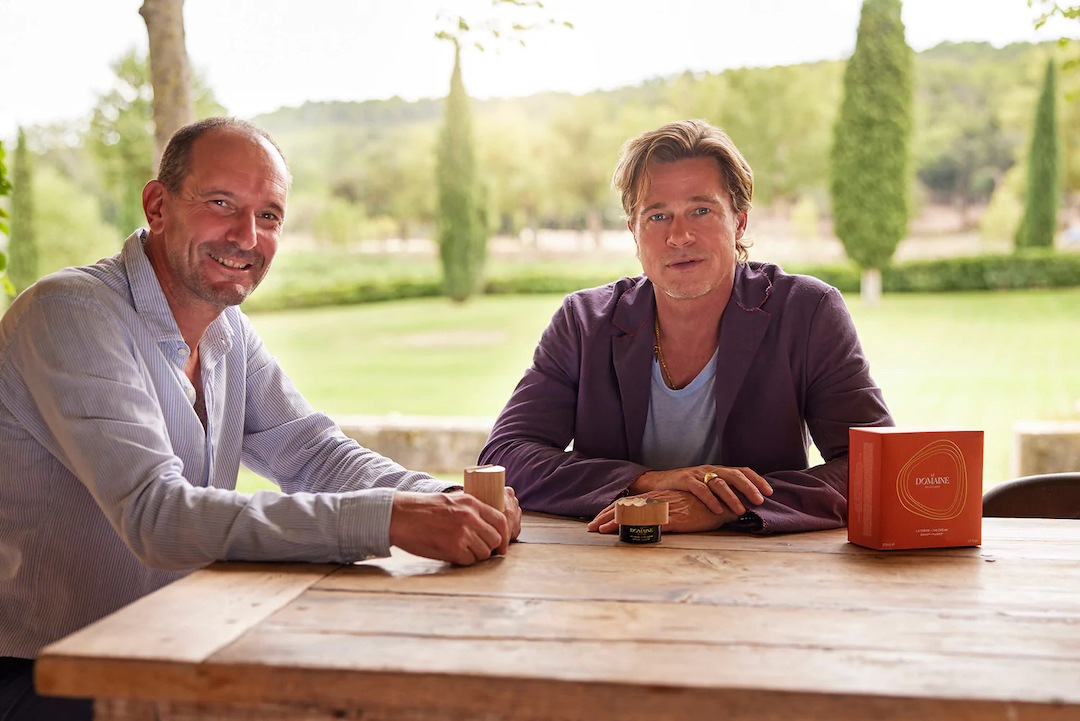 As such, the brand boasts a unique "terroir" approach to sourcing its ingredients, which are said to have a 100% traceable origin. Not only are all of the components derived exclusively from the Perrin family's lands, but care is also taken to ensure they are eco-extracted by natural means.
Furthermore, Le Domaine hopes to champion the growing trend of green beauty by offering customers refillable products to reduce waste. Plus, its formulas are said to exclude any controversial ingredients that could harm the body or environment.
If you're thinking of giving your skin a boost and trying out Pitt's new line, it will cost you a pretty penny. Products range from US$80 to US$385.
[via CNN and Le Domaine, images via various sources]