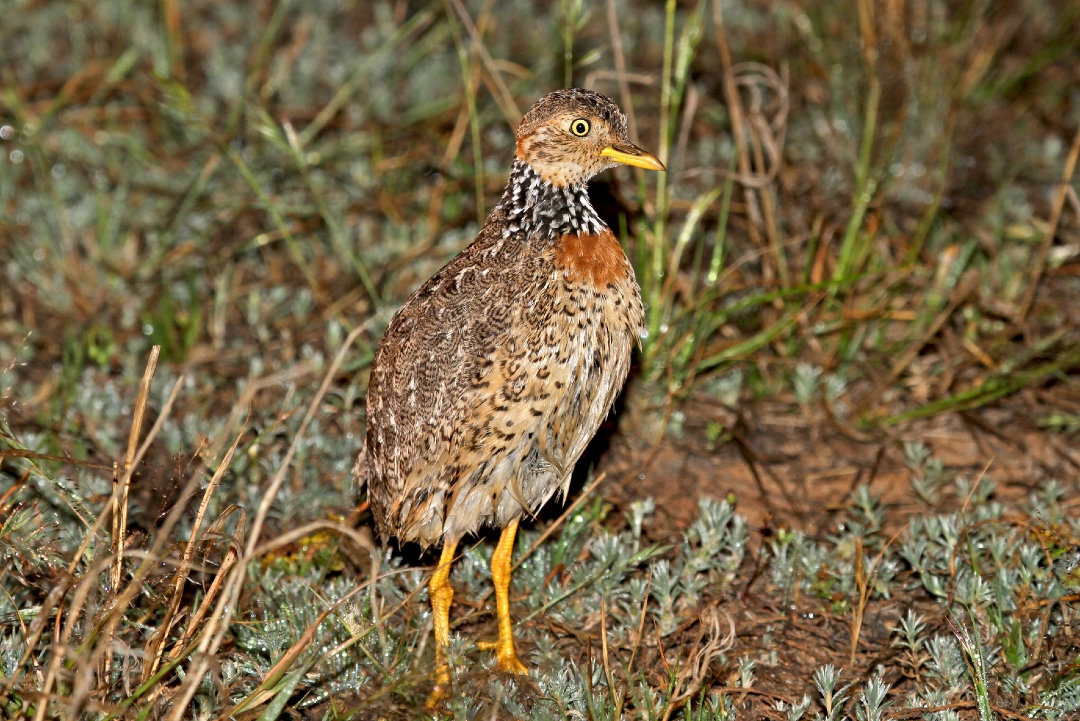 Australian governments are putting special backpacks onto some of the last-known plains-wanderers, a species of birds deemed critically endangered in 2015, in hopes to learn how to protect them before impending extinction.
The rare ground-dwelling birds with speckled throats have been chased out of their eastern Australian homes in the last decade, largely due to the fact their habitats are on private property. Besides that, their semi-arid grassland habitats in north-western Victoria and New South Wales (NSW) Riverina have been subjected to droughts, forcing insects out and, therefore, cutting plains-wanderers' food supply short.

According to the Guardian, too much rain, too, is a bad thing for these delicate birds. An overabundance of weeds keeps them away. Where they flock to remains a mystery, however. The only known is that they shouldn't be where foxes or feral cats are or they'll be eaten.

To date, it is believed that there are only 500 to 1,000 of the rare birds left in the wild. For the sake of the species' survival, the NSW, Victorian, and South Australian governments have pooled AU$175 million (US$117 million) to embark on a decade-long operation, during which the plains-wanderers' footsteps will be tracked with solar-powered backpacks via satellite.
Researchers first released 16 birds in Victoria in 2021, before adding another 10 near Hay to cooperate with the initiative in March. During these phases, the birds carried batteries lasting only 12 weeks.
For a better understanding of the species' livelihood this time around, scientists have upgraded the trackers to harness the sun's power, allowing the batteries to work for two years.

The latest leg of the journey takes 15 birds to the protected Oolambeyan national park in Riverina, where scientists will observe their movements and ultimately come up with ways to revive the species from endangerment.
NSW Environment Minister James Griffin says the loss of plains-wanderers has deeper implications than one might expect.

"They're a critical part of the ecosystem because their presence or absence is an indicator of the health of their native habitat," Griffin explains in a press release.

"These solar-backpack-wearing plains-wanderers are paving the way for us to gather important data, which will ultimately help us improve our conservation efforts for wild populations into the future."

[via The Guardian and Australian Associated Press / Yahoo Australia, cover photo 205101940 © Agami Photo Agency | Dreamstime.com]