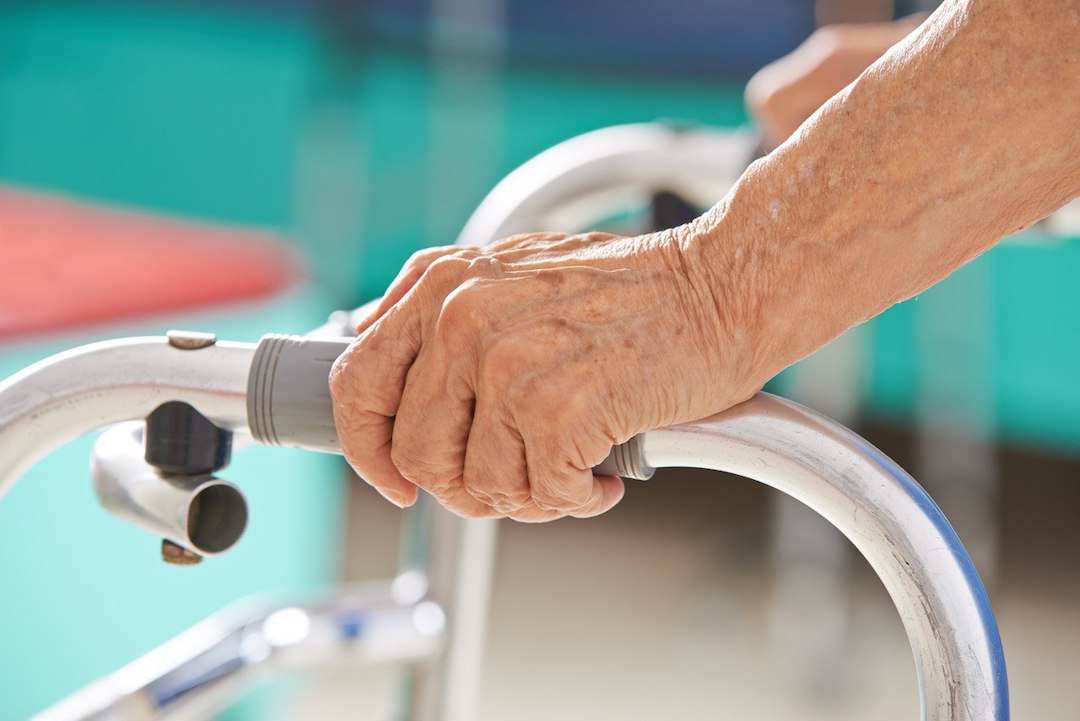 Meet 'Mr Bah', an intuitive, quick-on-its-feet robot that can predict when a senior is about to fall and catch them in time.
Mr Bah—formally known as the Mobile Robot Balance Assistant (MRBA)—was developed by a team at the Nanyang Technological Institute in Singapore. The bot is a motorized device with guardrails and a safety 'net' that will be equipped to save whoever falls into it.
The robot is built with sensors that can gauge when a person is about to go off balance. When this does happen, it will engage its 'net', or harness, and stretch it out for the person to fall into, preventing them from hitting the floor. The MRBA is also there to help those who have trouble sitting down and standing up.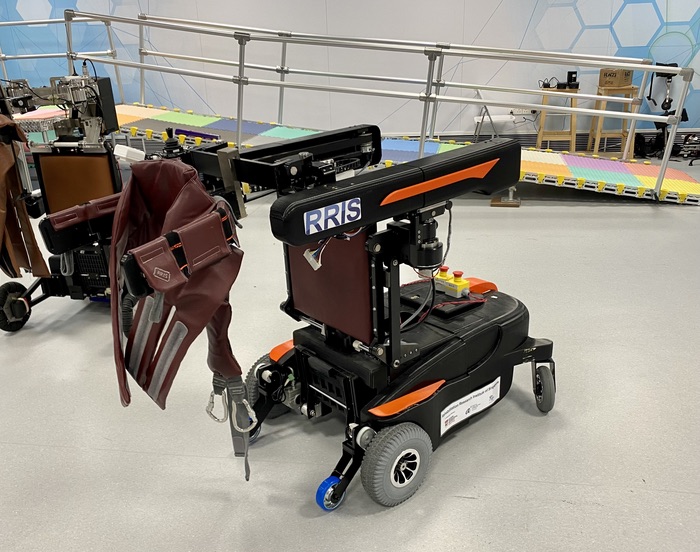 According to Wei Tech Ang, lead professor on the project and executive director for the Rehabilitation Research Institute of Singapore, injuries caused by falling are a major issue worldwide. Mr Bah was created to give seniors peace of mind in their own homes as they go about their day.
Ang was inspired to devise the safety robot after his own mother had her first fall 10 years ago. According to the World Health Organization, falls are the second leading cause of injury-related deaths worldwide.
Ang and the team partnered up with Tan Tock Seng Hospital, where Mr Bah was tested on 29 patients. Over the three-day trial, not one fall was recorded.
The team hopes to create two different versions of Mr Bah, one for use in medical areas such as clinics and hospitals, and one for private use at home. The hospital version will cost around US$20,000 and will utilize high-end sensors to track the elderly. The at-home version will make use of lower-grade sensors and cameras to keep it cost-effective, resulting in a price tag somewhere upwards of US$3,000.
Unfortunately, the researchers face quite an uphill battle in terms of funding. An initial US$4 million is needed just to gain approval from regulators in the United States, Canada, Europe, and Singapore. Following that, an additional US$10–$20 million will be required just to bring Mr Bah to market.
Mr Bah joins a new category of robots designed to aid the elderly in everyday life. Recently, a device was created to provide company to seniors.
[via The Washington Post and Tech Times, images via various sources]