aptera 'gamma' unveiled to the public in san diego
After introducing its first solar electric vehicle (sEV) concept in December of 2020, Aptera Motors spent the last two years optimizing its groundbreaking prototype, successfully completing the third step in its four-stage design development. And on the weekend of September 10-11, 2022, the company unveiled its Aptera 'Gamma' prototype at the San Diego Fully Charge LIVE 2022 event, causing pleasant gasps and wonderment among the crowd.
'Gamma is the culmination of 4+ years of hard work. It's a snapshot in time representing Aptera's development decisions taken months ago that only continues to improve as we get closer and closer to our production-intent vehicle, Delta,' writes Aptera.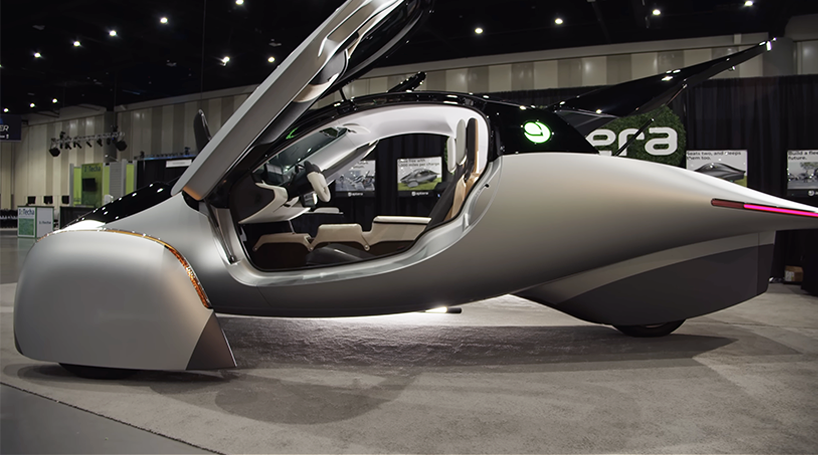 all images courtesy of Aptera Motors
new and improved features for ultra-efficiency
Requiring no charging for most daily use and boasting a range of up to 1,000 miles at full charge, the Aptera 'Gamma' SEV is set to become the most efficient electric vehicle ever made available to consumers. The company has leveraged breakthroughs in lightweight structures, durable and stain-resistant materials, low-drag aerodynamics and cooling, and manufacturing processes to realize such a dramatic promise.
After completing both Alpha and Beta testings in 2021, Aptera launched the Gamma phase, described as the 'development vehicles to represent production-intent functionalities and features.' Inching closer to ultra-efficiency and ultimate comfort, the latest model was open for exploration by visitors at Fully Charged LIVE 2022.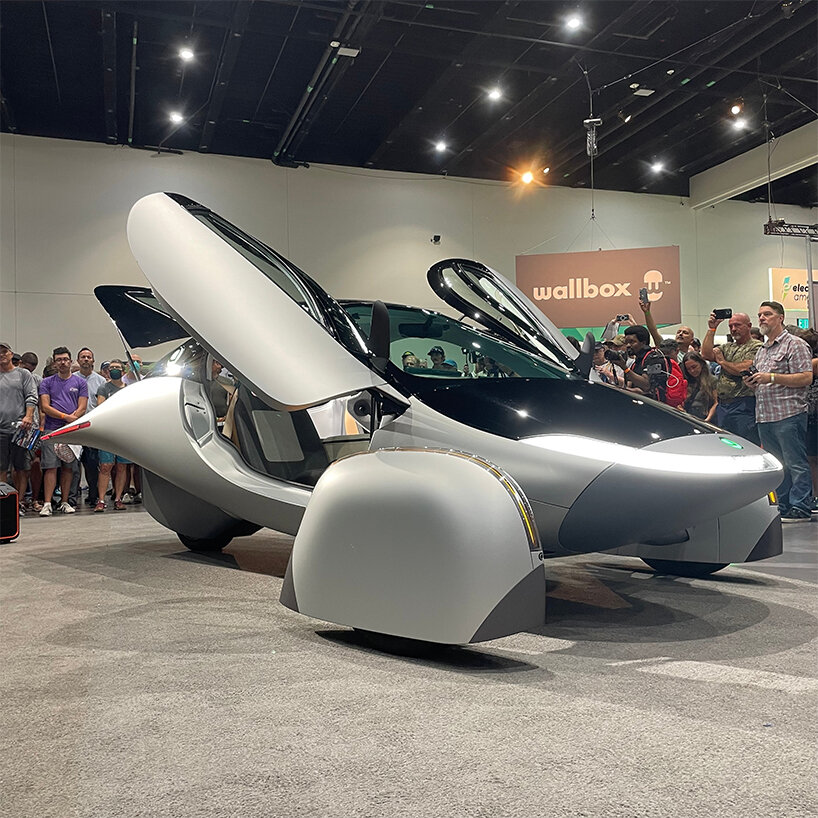 close up shot of the aerodynamic shape
The most striking features of the vehicle revealed at the event included photovoltaic cell coating the shell, the signature butterfly doors and trunk activated by a knock on the side, the ergonomically-designed steering wheel, pedals printed with +/- signs, colorful strips of lighting, and a net-like box where drivers can store their belongings. Moreover, 'in the Gamma phase of development, we've found ways to optimize cabin interior spaces, increasing head, leg, and hip room, without comprising our efficiency, and building upon our already spacious cargo area,' notes Aptera.
Additional upgrades include fully adjustable seats, a state-of-the-art central control system to manage indoor climate and other commands, high-quality digital cameras for direct rear vision, and much more. The team at Aptera is already on the move, preparing its Delta testing phase, which will be shared in more detail over the next few months.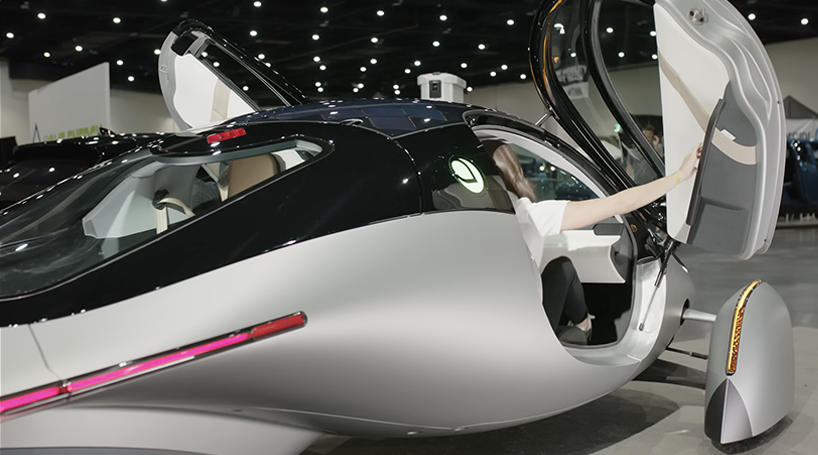 the car doors open up when users knock on the side of the Aptera 'Gamma'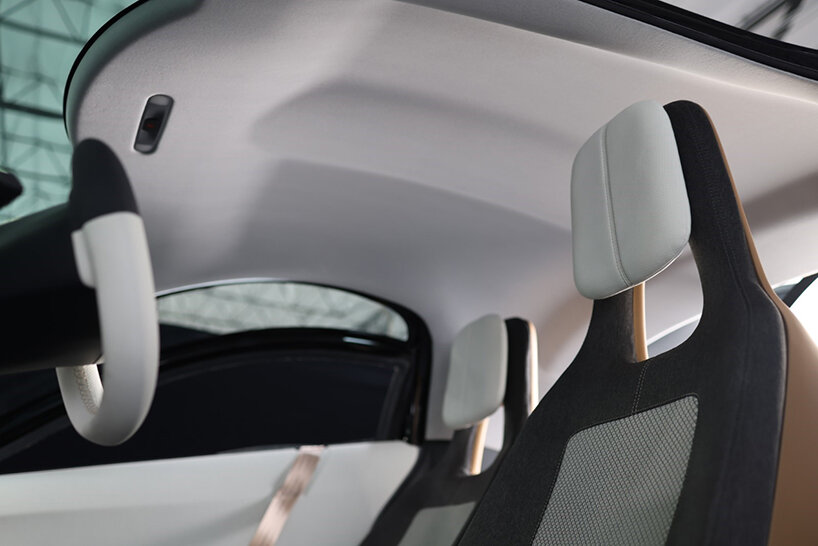 fully ergonomic design, with materials made to last