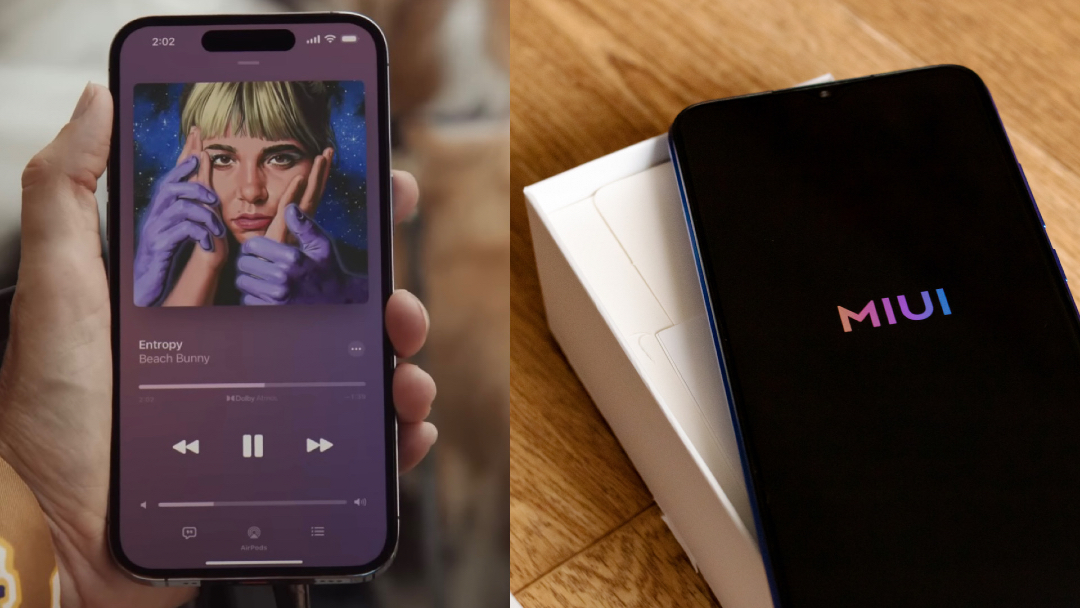 In spite of the feverish rivalry between owners of iPhones and Android devices, each camp has coveted features from the other. The unveiling of the iPhone 14 Pro series saw Apple replace the five-year-old notch (it's been half a decade!) with something called 'Dynamic Island', and it's pretty intriguing even for Android users.
As with the old notch, Dynamic Island houses Apple's TrueDepth sensors for Face ID and the selfie camera. Only this time, the pill-shaped cutout is able to morph to display useful information.

Well, Android now has its own version of the iPhone notch replacement—albeit an unofficial one. The Android community is both tickled by and in awe of a Mi Theme, created by a Chinese developer known as Grumpy UI, that emulates the interactive notification area to a T. Check it out:
Dynamic Island Style Notifications / Now Playing on Xiaomi MIUI. Mi Theme Developers never disappoint 😎 pic.twitter.com/ImHmbkRZnb
— Vaibhav Jain (@vvaiibhav)
September 11, 2022
No Dynamic Island is an island.

Unfortunately for most Android users, this one's also quite exclusive as it's designed for the MIUI operating system in Xiaomi models. With that being said, it's still early days. As of the time of publication, the iPhone 14 lineup hasn't even shipped yet, and that just brings into perspective all the other Dynamic Island clones that Android hobbyists could be rolling out soon.

As noted by TechDroider founder Vaibhav Jain, who first shared the concept with the international community, Xiaomi has approved the theme and it now exists on its Theme Store.

For now, the feature can only be navigated in standard Chinese, but those with the right models who are interested in trying this out can follow the instructions for installation here.
Apple takes years to copy Android features,
But it takes 1 week for Android OEMs to copy Apple 🤣 pic.twitter.com/jbTuDAcFsV
— Double Den (@sannt8)
September 11, 2022

[via SamMobile and Appuals.com, images via various sources]