Apple Car by John Mauriello
Industrial designer John Mauriello went on DALL·E 2 – an artificial intelligence system that can create realistic images and art from a description – and typed that he wanted a minimalistic sports car design inspired by a MacBook and a Magic Mouse built out of aluminum and glass. He also instructed the AI to style the design based on the approach of Apple's former design head, Jony Ive.
As the AI system sought to churn out images for the Apple Car, it had first picked up on the main keywords – MacBook, Magic Mouse, Jony Ive, and aluminum – before it released a minimal-design sports car concept from Mauriello's brief. The industrial designer comments that the system produces similar results for the Apple Car, giving a sense of unique design to each product the system creates. From the white, windowless design to the aluminum-clad sports vehicle, the system seems to have succeeded in generating the intended visuals of Mauriello.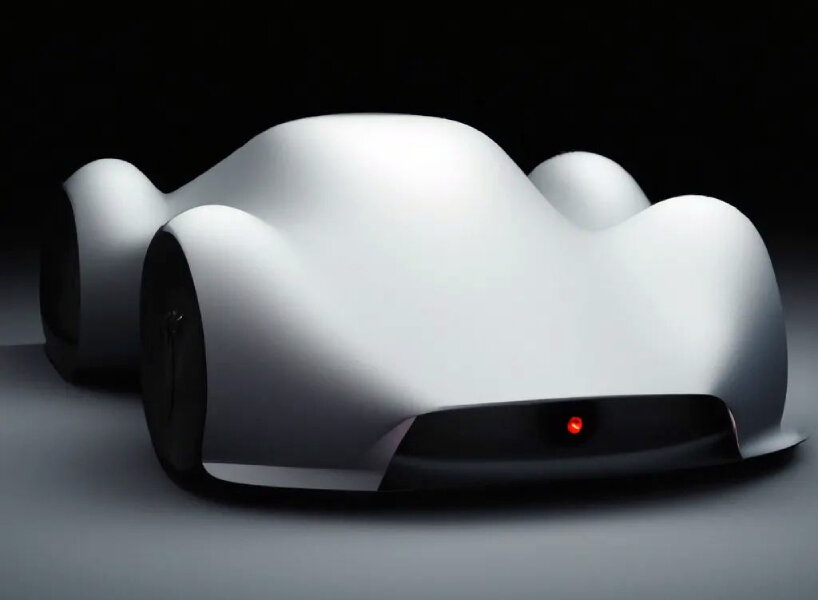 images courtesy of John Mauriello
Mauriello also typed 'moody lighting'
The lighting background reflects an advertisement to introduce a new offering by a car company, but such an ambient atmosphere was even planned by John Mauriello. After the first set of images, he also fed the AI system with the words 'moody lighting' to see if it would confer the design a background tinge with suspense and mystery.
The outcome results in a feeling as if stepping into a dark warehouse, perhaps a car show designed to invoke a hushed environment, with a spotlight hitting the Apple Car to underline its future-forward lines, borders, details, and tires. No interior images accompany the Apple Car, but with the rapid development of AI in various industries, they may just follow soon.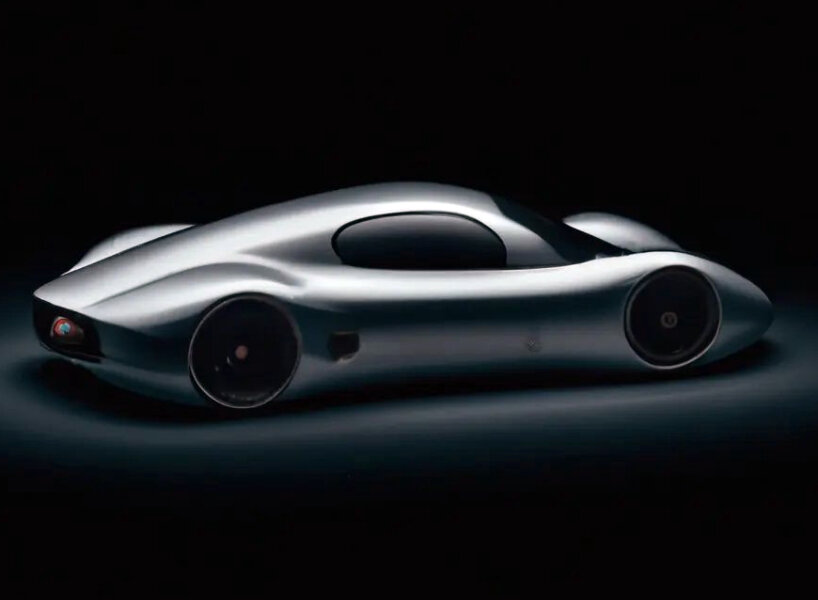 AI produced concept 'apple car' from description 'minimalist sports car inspired by macbook'
Generating realistic visuals from a text description
As seen in the Apple Car, DALL·E 2's AI system can generate original, realistic visuals and art from a text description. The user enters keywords into its system, and the AI mixes concepts, properties, and styles for the desired images. According to OpenAI, the company of DALL·E 2, its technology can also add and remove pieces while taking into account shadows, reflections, and textures to improve the results.
The system learned the relationship between images and the language used to describe them via a process known as 'diffusion,' which begins with a pattern of random dots and slowly transforms that pattern towards an image when it detects specific characteristics of that image. The company is continuously working to improve the images that its AI system generates, and so far, the company believes it has been able to spawn 'more realistic and realistic-looking images with 4x greater solutions.'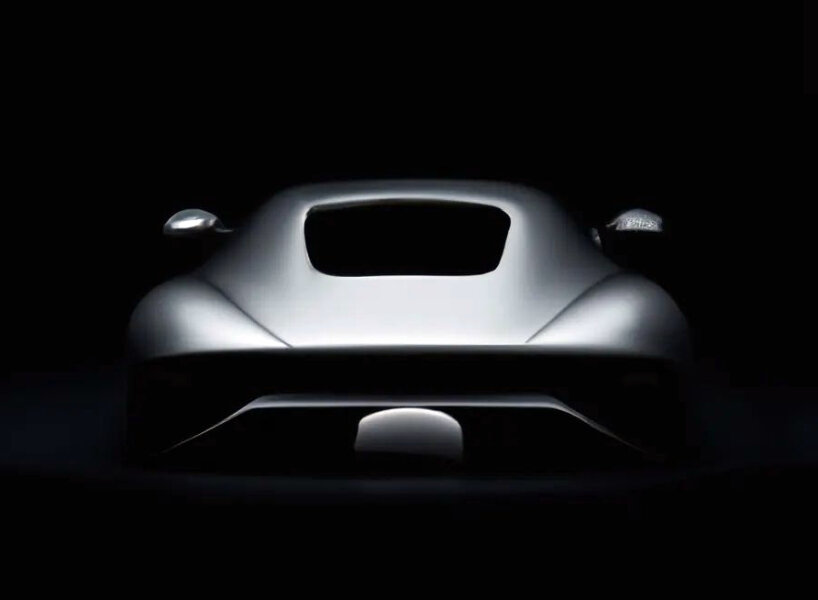 back view of the car concept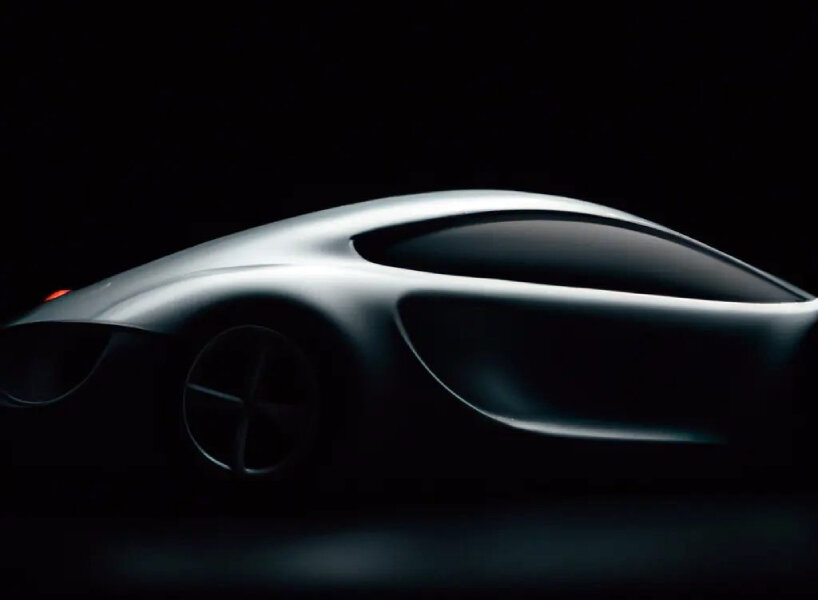 the AI system picked up the keywords 'macbook, magic mouse, jony ive, and aluminum'
project info:
name: Apple Car
designer: John Mauriello
AI system: OpenAI's DALL·E 2
matthew burgos | designboom
sep 19, 2022