When you hear the name FENDI certain words automatically come to mind: iconic, luxurious, and Italian to name a few. Renowned designer Marcel Wanders is adding a few others with his first collection for FENDI Casa. Signature design details that can be found in the brand's fashion archives have been subtly translated into ceiling, floor, table lighting, and more for the home. Drawing inspiration from Italian heritage, art, culture, and craftsmanship, Wanders used locally-sourced Murano glass to bring the Dame Lighting Collections to life.
The lighting collections bring together the heritage of Italian Masters with contemporary designs and traditional Murano glass blowing techniques. Hand-etched lines created using the classic Filigrana technique reference the iconic pequin pattern FENDI is known for. Meanwhile, the arches of each lighting piece are a nod toward FENDI's headquarters on Palazzo della Civiltà.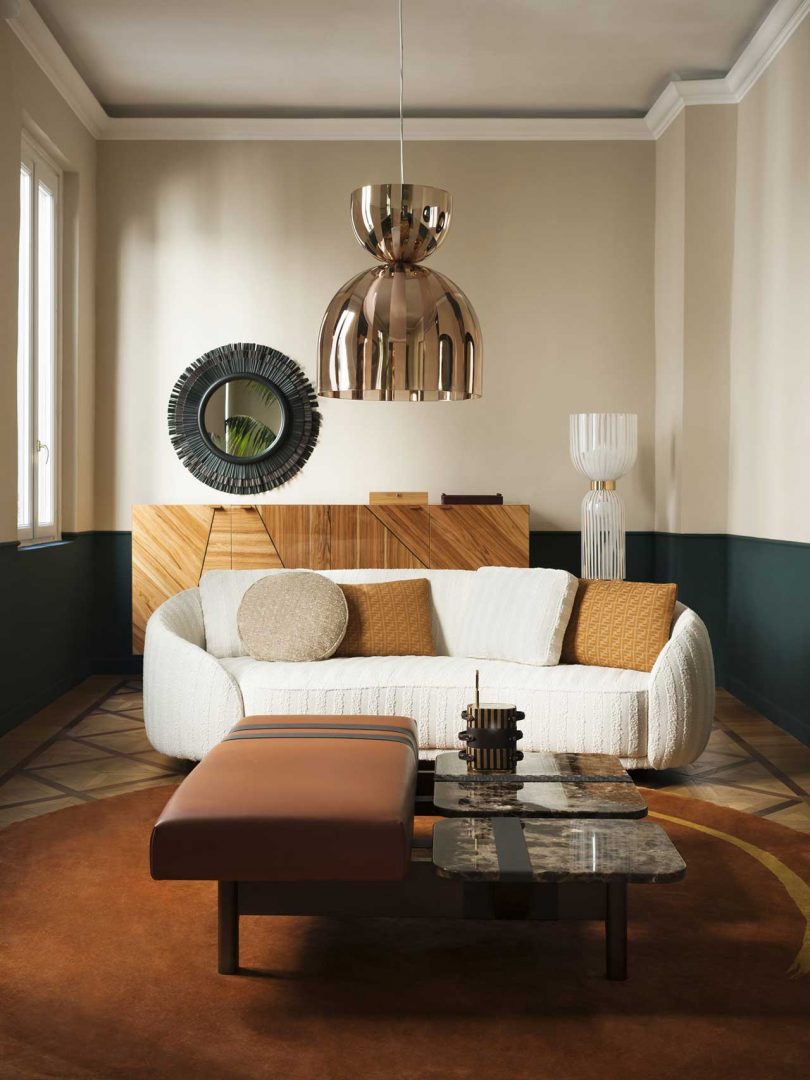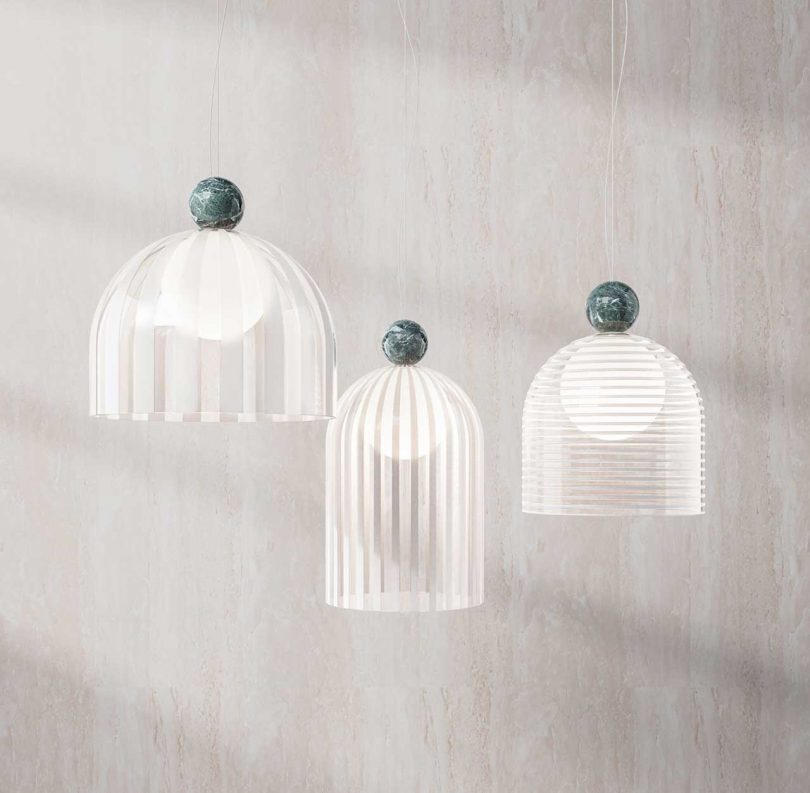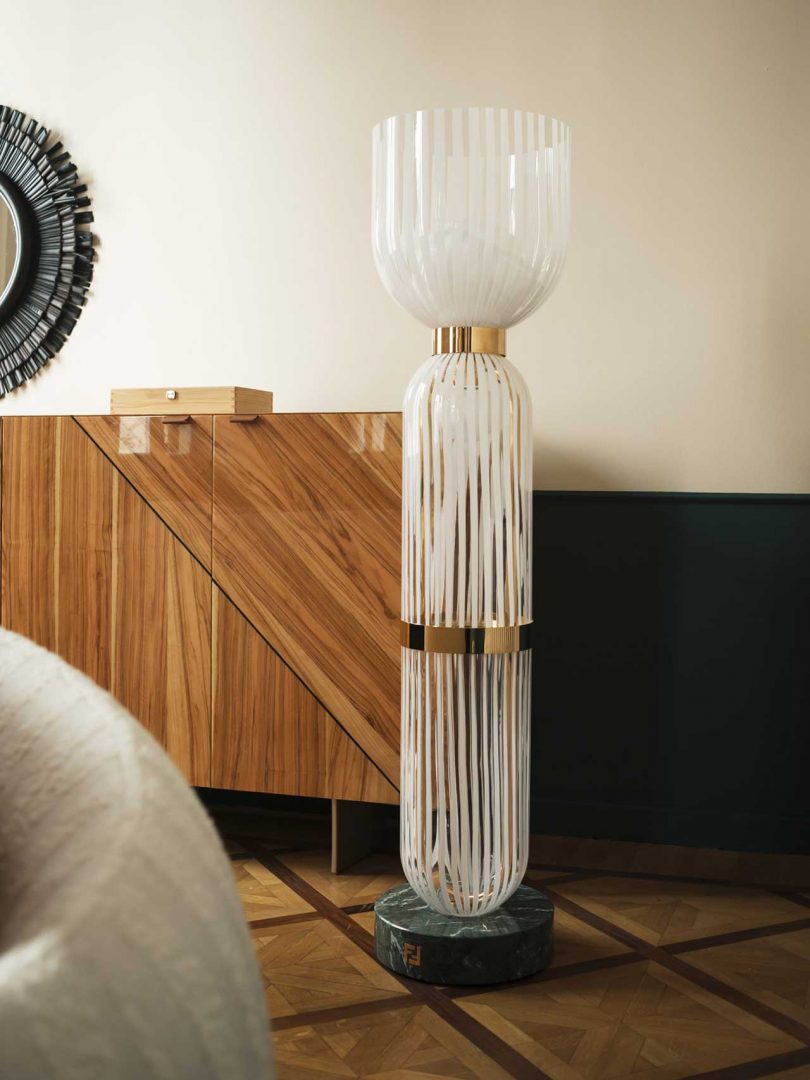 To learn more about the Dame Lighting Collections, visit marcelwanders.com.

Kelly Beall is senior editor at Design Milk. The Pittsburgh-based graphic designer and writer has had a deep love of art and design for as long as she can remember, and enjoys sharing her finds with others. When undistracted by great art and design, she can be found making a mess in the kitchen, consuming as much information as possible, or on the couch with her three pets. Find her @designcrush on social.